Grow Room Setup Checklist
When you are setting up your grow area, you need to do a few things to ensure a better chance of successful growing. Your grow room (even if it is a closet) needs to have the following features:
It must be clean! If it is not, clean it up really well before you start growing in there. By cleaning, I don't just mean tidy and uncluttered. It must be free of mold, mildew, bugs and other things that can infest your plants. Wipe all of the services you will be using with rubbing alcohol just to be safe.
It must be dry. Excess moisture can create real problems for your plants, including mold and mildew and other pests.
The floor needs to be a surface that can take water. So if you have carpet, cover it with two or three layers of very thick plastic tarp. It is likely that you will have some run off when you are watering your plants, and if it soaks into a carpet, it becomes an incubator for all kinds of diseases. It also will ruin your carpet and likely create a very foul smell over time.
It must have adequate electrical access. You do not want to overload and outlet or a circuit with lights, timers, CO2, etc., or you could end up with a fire! Make sure you have a fire extinguisher in the grow area just in case.
It must be a place in which you can hang lights and adjust their height as necessary. This can be accomplished with a sturdy hook in a stud or beam in the ceiling or a frame to hang your lights from. If necessary, you can build an inexpensive sturdy frame out of PVC pipe from the hardware store.
It must be a place you can close off and keep other people, especially children, and pets out of the grow area at all times. People and pets who have been outdoors will bring in unwanted pests and pathogens in with them. You must keep them out of your grow!
The walls must be capable of reflecting light back on to the plants. A lot of people use Mylar, but it is not my preferred material. Painting the walls in the Grow area a bright white (such as ceiling white) will provide better, more even reflectivity than Mylar or aluminum foil. Mirrors do not work well at all. They do not disperse the light properly for growing.
There must be enough room for you to get in and out, and do your work on the plants, but not too much room. If the walls are only 1 or 2 feet away from the plants, you will get better reflectivity. If the space is really small, such as the closet, you must set it up so that you can move the plants in and out of the closet (during "lights on" hours only) to work on them. When removing them from the grow area do not take them into a place that is unclean.
Above all, it needs to be an area that you can place into total darkness without any light trickling in at all. None! Nada! Zero! Zilch! This is for the flowering stage of your grow. In order to get your plants to go into flowering, they must be limited to no more than 12 hours of light per day during flowering. No exceptions! The light they get must be 12 consecutive hours or less. The remaining part of the day, they must be in total darkness.
It may seem like a lengthy list to you, but I assure you these items are absolutely necessary to successfully grow your cannabis indoors. Once you have your grow room set up, you need to follow certain steps to make sure that it stays clean and free of pests and pathogens.
Check back next Saturday at 4:20 PM mountain time for my next article on Grow Room Hygiene.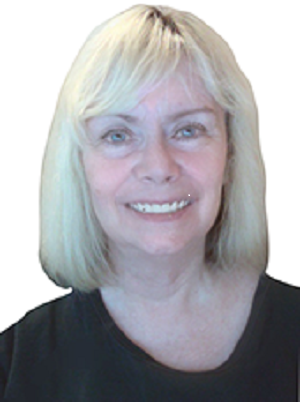 Victoria Young has co-authored six books on growing marijuana and has several more in progress. She is co-owner of Doctor Grow, LLC a business that teaches growing through books and classes. Their mission is teaching people to grow weed safer, cheaper and better than some of the methods that have been taught for years. Her Bachelor's Degree is from Metropolitan State College in Denver and her Master's Degree is from the Thunderbird School of Global Management in Glendale, AZ, where she also edited the school paper. Victoria has spent more than 30 years as a writer and designer. Victoria grew up in Littleton, CO and lived in Boulder for over 15 years. She also lived on Kauai, HI, and in Ventura, CA for many years. Now, she resides in nearby Firestone, CO.