Congress Tells Jeff Sessions No Funding to Fight Legal Cannabis States
Hey Stoners Welcome to The Johno Show I'm your weedtuber host Jonathan. Here is your countdown of the top 5 Cannabis news stories for the week. Yeah!
Let's start with an update on the Spring Fling Philly Smoke Session we talked about last week. If you don't remember this was the underground party where police arrested 22 people and confiscated 50 pounds of marijuana, 100 pounds of THC-infused edibles, $50,000 in cash, and four handguns.
The Philadelphia Court of Common Pleas has already reduced the organizer of the event; Mr. Poe's bail from $250,000 down to $10,000 but has required him to undergo random drug screenings while he awaits trial.
Poe has also been ordered not to plan, run, or attend another marijuana party while he awaits trial.
Also updating you on the story about Elevation Ministries, the new cannabis church in Denver that opened on April 20th and whose members had a private smoke session.
Well it seems the churches smoke session has opened the doors for a legal argument by nearly 15 cannabis clubs who find themselves being persecuted in the same town.
Lawyer Rob Corry says public statements in the news suggest that the city allowed Elevation Ministries to have marijuana consumption at its grand opening because of the member-only nature of the event, rather than because of the group's religious status.
Corry pointed out that if Denver says in order to gather similar to a club you have to be religion that would be discriminatory.  The town responded saying it is a case-by-case basis and that there's no single model that one can simply adopt
However, Corry maintains that this is a departure from previous policy, pointing to the shutdown of Club Potus. In a statement he is quoted as saying "Government cannot occur on a case-by-case basis. In other words, Denver does not get to make up its own standards as it goes along and shut an identically situated club down while leaving another functioning."
According to a new study published this month in a peer reviewed science journal; Cannabis use may prevent non-alcohol related fatty liver disease.
In a population-based case-control study, researchers from the University of Massachusetts Medical School found the prevalence of non-alcoholic fatty liver disease to be 15 percent lower in non-dependent cannabis users and 52 percent lower in dependent users.
The head researcher was quoted as saying they observed a strong dose-dependent reduction in the prevalence of non-alcoholic fatty liver disease suggesting that cannabis use might suppress or reverse the disease.
Non-alcoholic fatty liver disease affects an estimated 80 to 100 million people in the United States, the condition is the most common form of chronic liver disease. Excessive fat accumulation in the liver can lead to serious problems like fibrosis, cirrhosis, and in some cases cancer.
Previous research has found cannabis, particularly CBD, to have therapeutic promise for liver disorders.
And now the best news we're gonna hear for a long time from this administration!! Congress has blocked the Justice Department from spending any money that interferes with state medical marijuana laws.
In the newly unveiled budget, lawmakers extended the Rohrabacher-Farr amendment, that allows states to carry on with crafting their own medical marijuana policies without fear of federal intervention.
Lawmakers thankfully have been renewing the medical marijuana provision in every consecutive budget since it first passed in 2014.
This of course puts Jeff Sessions in a tight spot as he issued an ominous warning in February reminding states that it remains a violation of federal law to distribute marijuana throughout any place in the United States, whether a state legalizes it or not. What an asshole!!
Sessions has also made other moronic statements about cannabis including his thought that "good people don't smoke marijuana" and that pot is only "slightly less awful" than heroin. Of course heroin killed over 13,000 people in 2016. Let's remind everyone how many people have died from a marijuana overdose. Oh is that number still zero. Is that just in 2016? Ah, no that's from the beginning of time…okay right!!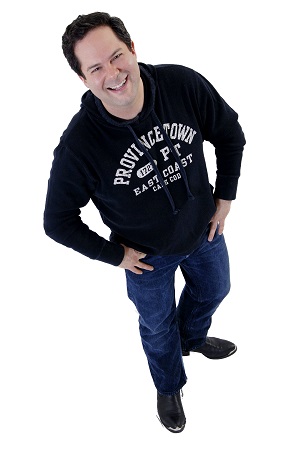 Jonathan is a Marketing Consultant by day and a Weedtuber by night. He holds an MBA in Entrepreneurial Studies from Fairleigh Dickinson University; an MS in Computer Science from the College of New Rochelle and a BFA in Graphic Design and Photography from the Ringling College of Art and Design. Jonathan's primary consulting focuses on customer journey mapping, competitor and analytic analysis as well as search engine optimization. Jonathan has written numerous articles for the Huffington Post as well as a variety of marketing industry websites and journals. In 2015, Jonathan suffered from a ruptured disk in his back causing terrible pain. Doctors prescribed numerous pain killers that only made Jonathan more sedentary. Looking for an alternative to suggested surgery, Jonathan obtained a New Jersey medical marijuana card. Since then Jonathan has become an advocate for medical use of cannabis. When he's not consulting or making episodes of The Johno Show he has season tickets to his favorite MLS soccer team the New York Red Bulls Arena.