Does Putting Cannabis Up Your Butt Get You Higher?
Hey Stoners Welcome to The Johno Show I'm your weedtuber host Jonathan. It's Wednesday March 22nd 2017 and do you remember last week's news segment when I said that doctors in Canada had recently recommend against smoking marijuana and instead suggested the right way to take the drug was rectally. Well guess what we're doing today! If you guessed I'm gonna stick a nug up my butt you guessed right!! Yeah!
So these doctors in in Canada said that absorption through the lungs doesn't provide enough benefit and includes many risks. They also said that eating the plant interferes with the gastric acids in the stomach.
So they are suggesting the right intake of the drug is rectally. The doctors sight volume of absorption as the major beneficial factor. So, I told you it was gonna happen and today's the day. Let's do this…
Now before I go all loopy let me just remind you to enter the FocusVape Pro contest we have going on here at The Johno Show this month. One lucky winner will get a FocusVape Pro Pen and three runners up with get a Vaped.com grinder. Thank you to Vaped.com for sponsoring this contest.
ENTER FOR A CHANCE TO WIN THE VAPED.COM CONTEST:
http://bit.ly/2kXYFgJ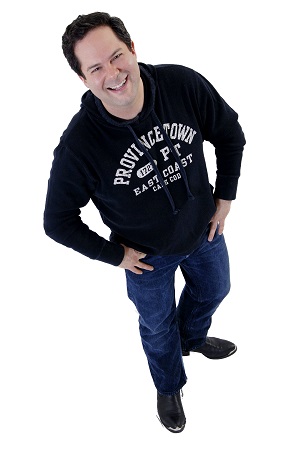 Jonathan is a Marketing Consultant by day and a Weedtuber by night. He holds an MBA in Entrepreneurial Studies from Fairleigh Dickinson University; an MS in Computer Science from the College of New Rochelle and a BFA in Graphic Design and Photography from the Ringling College of Art and Design. Jonathan's primary consulting focuses on customer journey mapping, competitor and analytic analysis as well as search engine optimization. Jonathan has written numerous articles for the Huffington Post as well as a variety of marketing industry websites and journals. In 2015, Jonathan suffered from a ruptured disk in his back causing terrible pain. Doctors prescribed numerous pain killers that only made Jonathan more sedentary. Looking for an alternative to suggested surgery, Jonathan obtained a New Jersey medical marijuana card. Since then Jonathan has become an advocate for medical use of cannabis. When he's not consulting or making episodes of The Johno Show he has season tickets to his favorite MLS soccer team the New York Red Bulls Arena.