How to Get a Free Joint on 420
Hey Stoners Welcome to The Johno Show I'm your weedtuber host Jonathan. Here are your top 5 Cannabis news stories for the week. Yeah!
Story Number 1:
In "Go Look It Up" News…
Back in 2015 Merriam-Webster Dictionary added more than a thousand new words to its online reference site and shockingly included the word Budtender. Now, just two years later and the Cannabis Culture's influence on the world is apparent with words like "dabbing" and "Kush" being added to Dictionary.com this year.
New words and definitions reflect trends and insights into how, and why, certain words within our cultural and political discourse inevitably impact the evolution of language. A lot of the change comes from states where medical marijuana is legal and therefore slang terms have become norm as more residents make the switch from pharmaceuticals to medical marijuana.
Story Number 2:
In "Looks like their ready and rarin' to go" news…
In a historic bipartisan move from the Texas House Criminal Jurisprudence Committee; a bill was approved making it legal to buy and sell marijuana in Texas. Two Republicans joined the committees three Democrats to give House Bill 2165 a 5-2 historic victory.
This same committee voted 4-2 in favor of a bill to decriminalize marijuana just two days prior. Expectation that bill 2165 will survive to make it into law is extremely low. Just the fact it made it out of committee in Texas is unprecedented.
If the bill does in fact move forward and becomes law it would make Texas the fifth state in the U.S. to legalize recreational marijuana.
Even more surprising is that the bill is being lead by a deeply conservative, Tea Party-backed Republican; who wrote an op-ed piece last month explaining why his belief in God, distrust of government and criticism of the "War on Drugs" led him to sponsor the marijuana legalization bill.
He says quote: "As a Christian, I recognize the innate goodness of everything God made and humanity's charge to be stewards of the same, I don't believe that when God made marijuana he made a mistake that government needs to fix."
Amen to that Brother!! Amen!!
Story Number 3:
In another historic bipartisan effort both a Republican and Democrat from Florida introduced legislation in the U.S. House of Representatives that would reclassify marijuana as a Schedule 3 drug. If the bill were to become law, the new classification would make it easier for people to obtain medical marijuana and easier for researchers to obtain cannabis for further study.
Reclassifying marijuana to a schedule 3 would put it in the same group as anabolic steroids, Tylenol, and codeine.
The change would also lift restrictions on banks and allow them to provide services to marijuana-related businesses in states where medical marijuana is currently legal.
Story Number 4:
In a Continuation of last weeks main story I read a New York Times article that I felt had interesting facts about the legality of traveling with medical marijuana. Here they are:
Of the 54 million passengers who went through Denver International Airport in 2015, the T.S.A. stopped just 29 for possession of marijuana. In those cases, as long as the amount was legal for personal possession in Colorado — one ounce of dried flower, for example — the local police simply asked the flier to dispose of it, either by throwing it in the trash or taking it home. All 29 complied, and no tickets were issued.
In Florida, where medical marijuana is legal but recreational use is not, few are stopped for possession in the airport, but if they are they do face penalties. 11 of the approximately 2.8 million passengers who were screened by T.S.A. at Jacksonville International Airport in 2016 were detained for possession of marijuana. All were arrested or given a notice to appear in court.
T.S.A. agents with dogs that are sniffing people in line by security checkpoints are looking for explosives, not marijuana. Dogs assisting Customs and Border Protection agents, however, are searching for illicit drugs along with other illegal substances, but only among passengers arriving in the United States on international flights.
In Washington State alone there are over 70,000 unique marijuana products sold in addition to cookies and chocolates, there are transdermal patches, sublingual drops, vape pens and topical ointments.
Musician Melissa Etheridge said she carries marijuana in her checked luggage, but always attaches her doctor's recommendation to it. One time the T.S.A. left a note right on top of her weed saying they had inspected her luggage.
Story Number 5:
On 4/20 DCMJ, a community group fighting for equal rights for DC cannabis users, growers, and their families will be handing out 1,000 free marijuana joints to lawmakers, staff, journalists and anyone else over the age of 21 who displays a congressional ID on Capitol Hill. They are calling it the first congressional "joint session".
The joint giveaway will take place near the Capitol building, but off federal grounds, at First Street NE and Constitution Avenue NE. It should be noted that Congress is in recess next week.
If you're thinking this sounds familiar, this is the same group that staged a protest against President Trump and Attorney General Jeff Sessions on Inauguration Day, passing out 4,200 joints during Trump's speech.
Things don't stop for these guys on 4/20 though cause on 4/24 they are taking it up a notch by planning to openly smoke on federal lands, in order to invite arrest and challenge reform.
According to an interview DCMJ did with CNN, "The 4/20 giveaway is an attempt to 'destigmatize' the plant, while the 'smoke-in' four days later is supposed to be a direct request for federal reform. The activists said they want marijuana rescheduled in the eyes of the federal government so that federal penalties are less harsh."
Co-founder Adam Eidinger said he fully expects to be arrested that day.
Some marijuana groups have distanced themselves from DCMJ's extreme direct-action approaches, calling it counterproductive to condone illegal behavior. Personally, I think it's completely radical and I certainly condone it. However, with Jeff Sessions looking to make examples of a few within the cannabis community; I feel like these guys should be expecting a pretty significant legal battle just to keep them out of jail.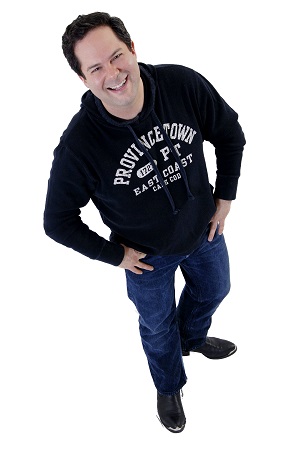 Jonathan is a Marketing Consultant by day and a Weedtuber by night. He holds an MBA in Entrepreneurial Studies from Fairleigh Dickinson University; an MS in Computer Science from the College of New Rochelle and a BFA in Graphic Design and Photography from the Ringling College of Art and Design. Jonathan's primary consulting focuses on customer journey mapping, competitor and analytic analysis as well as search engine optimization. Jonathan has written numerous articles for the Huffington Post as well as a variety of marketing industry websites and journals. In 2015, Jonathan suffered from a ruptured disk in his back causing terrible pain. Doctors prescribed numerous pain killers that only made Jonathan more sedentary. Looking for an alternative to suggested surgery, Jonathan obtained a New Jersey medical marijuana card. Since then Jonathan has become an advocate for medical use of cannabis. When he's not consulting or making episodes of The Johno Show he has season tickets to his favorite MLS soccer team the New York Red Bulls Arena.