Migrant Weed Trimmers Score Gold
This holiday season brought more than a good smoke session. It brought religion to the cannabis world. As it was opening day for the Cannabis Church in Denver, Colorado. The church, which is over a century old, was recently purchased by founding members of Elevation Ministries, a religious nonprofit behind the Cannabis church. One of the founding members said they thought they could do something different, something unique and explained that the church adheres to no specific dogma.
The walls of the church have been adorned with brightly colored paintings by the artists Kenny Scharf and Okuda San Miguel. The public was allowed to view the new church in the early afternoon of 4/20 but had to leave as the church closed its doors to the public after 2 p.m. local time, leaving only invited visitors and weedtubers, who were allowed to light up for a private 4:20 ceremony.
The church now has over 200 people listed as members.
Cannabis investors are converting a famed Redwood Valley winery into a major regional processing center for cannabis. Flow Kana, a San Francisco Bay-area based cannabis venture spent $3.5 million dollars on the purchase of 80 acres and 87,000 square-feet of industrial space once owned by the founding family of Fetzer Vineyards, one of California's largest wine producers.
The property includes former wine production and storage facilities and a tasting room which will be redeveloped into a cannabis processing and packaging center that will ready products from local cannabis farmers for distribution to California retail dispensaries.
Flow Kana is naming this facility the Flow Cannabis Institute and will seek to acquire cannabis grown by 80 to 100 farmers in Mendocino and southern Humboldt counties. The facility will dry, cure and trim the herb and package it for sale at dispensaries.
In "Not another TV Channel" News…
A couple of weeks ago I reported on PRØHBTD Media a digital TV network focused on the cannabis culture. Well the market is starting to get super crowded with yet another media company announcing their own newly formed venture: 420 Entertainment Group.
The CEO says 420TV will stand out by serving an audience that's never had a video channel fully dedicated to pot, and he noted that all content will be shot in 4K Ultra HD format.
I originally reported on how DCMJ was going to hand out joints on 4/20 to congressional staffers and others as part of a campaign to generate support for marijuana law reform in Congress.
Well it seems that U.S. Capitol police had other plans as they arrested the pot activists who participated. Despite DCMJ surprise at the arrests and the fact Marijuana possession is legal in the District; They still plan to protest for marijuana reforms on Monday by lighting up on the Capitol grounds.
Good Luck with that!!
Blake owns a 155-acre farm and across the road is his dispensary in Laytonville, California. The farm is home to 99 marijuana plants standing 6 to 13 feet tall. On average, he said, they produce 400 pounds of weed annually. But before the weed is sold, it has to be cut, dried and trimmed.
Who does that? Well actually trimmigrants do. What's a Trimmigrant? They are migrant worker who flood into the region during the cannabis harvest in the fall.
Blake tries to keep everything above board and always hires only American citizens as trimmers. In previous years when Blake was still involved with the black market, He would hire his trimmigrants for barter, trimming in exchange for medicinal marijuana.
But for the first time this year, he said, they will receive monetary compensation and be expected to pay taxes.
Blake said a "Really slow trimmer can make as little as $100 a day, if they're not any good. A really great trimmer can make up to $400 a day. An incredible trimmer can make $500 a day in product."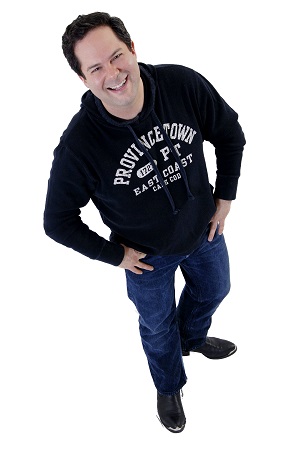 Jonathan is a Marketing Consultant by day and a Weedtuber by night. He holds an MBA in Entrepreneurial Studies from Fairleigh Dickinson University; an MS in Computer Science from the College of New Rochelle and a BFA in Graphic Design and Photography from the Ringling College of Art and Design. Jonathan's primary consulting focuses on customer journey mapping, competitor and analytic analysis as well as search engine optimization. Jonathan has written numerous articles for the Huffington Post as well as a variety of marketing industry websites and journals. In 2015, Jonathan suffered from a ruptured disk in his back causing terrible pain. Doctors prescribed numerous pain killers that only made Jonathan more sedentary. Looking for an alternative to suggested surgery, Jonathan obtained a New Jersey medical marijuana card. Since then Jonathan has become an advocate for medical use of cannabis. When he's not consulting or making episodes of The Johno Show he has season tickets to his favorite MLS soccer team the New York Red Bulls Arena.