Strain Review: White Widow
Hey Stoners Welcome to The Johno Show weedtube I'm your host Jonathan. It's Thursday March 23rd 2017 and that means it's strain reviews day. Today we are reviewing a pre-rolled White Widow joint. Yeah!
White Widow is among one of the most famous strains in the world. It's a balanced hybrid first bred in the Netherlands by Green House Seeds. It's a cross between a Brazilian sativa landrace and a resin-heavy South Indian indica.
White Widow has been on every Dutch coffee shop menu since the 1990s. Its buds are white with crystal resin.
It is supposed to provide a powerful burst of euphoria and energy nearly immediately, stimulating both conversation and creativity.
White Widow's genetics have given rise to many other legends like White Russian, White Rhino, and Blue Widow. Still, many growers prefer cultivation of the original White Widow, which flowers in about 60 days indoors.
The effects are super happy, uplifted, euphoric, relaxed and creative. It helps medically with stress and depression, which is perfect cause I have a ton of work piling up and the winter has finally gotten to me. It also can help with pain relief and it's less effective for insomnia and fatigue.
The negatives are super dry mouth, a little bit of dry eye and less paranoia, dizziness and anxiety than most strains.
Let's Smell It!!
The smell is earthy, woody and pungent.
420 news before I smoke it don't forget to enter this month's contest giveaway for the FocusVape Pro Pen. And listen some people have caught and realized that if you tweet the message from the contest you can gain an extra entry every single day. So get to work and start Tweeting.
ENTER FOR A CHANCE TO WIN THE VAPED.COM CONTEST:
http://bit.ly/2kXYFgJ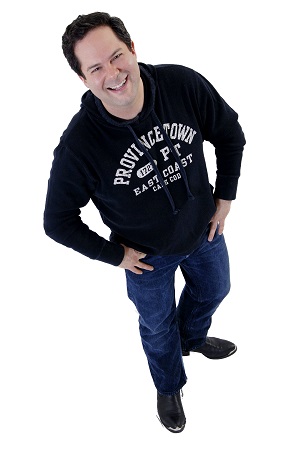 Jonathan is a Marketing Consultant by day and a Weedtuber by night. He holds an MBA in Entrepreneurial Studies from Fairleigh Dickinson University; an MS in Computer Science from the College of New Rochelle and a BFA in Graphic Design and Photography from the Ringling College of Art and Design. Jonathan's primary consulting focuses on customer journey mapping, competitor and analytic analysis as well as search engine optimization. Jonathan has written numerous articles for the Huffington Post as well as a variety of marketing industry websites and journals. In 2015, Jonathan suffered from a ruptured disk in his back causing terrible pain. Doctors prescribed numerous pain killers that only made Jonathan more sedentary. Looking for an alternative to suggested surgery, Jonathan obtained a New Jersey medical marijuana card. Since then Jonathan has become an advocate for medical use of cannabis. When he's not consulting or making episodes of The Johno Show he has season tickets to his favorite MLS soccer team the New York Red Bulls Arena.