The Johno Show: Attorney General Jeff Sessions Admits Crackdown of Legal Weed States Challenging
It's Monday March 13th 2017 and this is your weed news of the week. Our main story tonight is that Jeff Sessions has admitted cracking down on states that have already legalized would be Challenging. But first our other weed news.
In "Oh the humanity" news…
We start off with a rather disappointing story. Las Vegas' first Cannabis Cup took place last week and was a complete disaster. It had been planned as a full-fledged marijuana festival celebrating the recent legalization of adult use cannabis in Nevada but quickly turned into a cannabis-free convention-style expo with over a dozen empty booths and an entire day cancelled due to high winds.
An event spokesperson said they did everything possible to make the event compliant with federal law. However, a letter sent to the cups organizers by Federal U.S. Attorney Daniel Bogden threatened to "enforce the Controlled Substances Act," if federal laws against marijuana weren't followed during the event.
Bogden pointed out in his letter that an original assumption made by the organizers that cannabis was legal on tribal land was an incorrect interpretation of the law.
So a festival that promotes itself as being everything cannabis infused turned out to have their medicated cookies just regular cookies. Their THC-infused topical lotions simply lotions. And worst of all voting for Cannabis Cup winners meant purchasing products legally at Las Vegas dispensaries, trying them on your own and then submitting your ballot at the festival.
To top off this disaster, forecasted winds of up to 40 miles per hour with wind gusts reaching as high as 60 mph required the organizers to cancel the second day of the event entirely.
In "You Want Me to Put That Where" News…
Doctor's in Vancouver and throughout Canada have recently come together and recommend against smoking marijuana. These doctors feel absorption through the lungs doesn't provide enough benefit and includes many risks. Eating the plant also interferes with the gastric acids in the stomach.
Instead they are suggesting the right intake of the drug is rectally. The doctors sight volume of absorption as the major beneficial factor. One doctor on the panel said quote: "You can put a lot more and it gets absorbed a lot better, but not everybody is open to this way of administration,"
So, I can guarantee you as host of this show; there will be an upcoming episode where I stick a nug up my butt.
In "Just When You Thought It Was Safe" News…
Approximately 70 medical dispensaries are at risk of being shut down in the unincorporated areas of L.A.
In 2011, The Board of Supervisors banned all dispensaries in the unincorporated areas, so the risks have been well known to marijuana business owners. Last month, the board voted to extend that ban.
The crackdown would come a day after city of Los Angeles voters weigh in on Proposition M, which proposes to give the City Council power to legalize, tax and expand the number of marijuana businesses in town.
In "Whoops we funded what" News…
The Denver FBI honored a youth dropout prevention group without realizing it was partially funded with taxes from the marijuana industry.
Tax revenue from cannabis sales have gotten so widely dispersed in Colorado that it's nearly impossible to keep track of the scores of social programs that now depend on its funding.
The organization "Youth on Record" mentioned the marijuana funding the group receives when accepting the Director's Community Leadership Award at Denver FBI headquarters.
"Youth on Record" received $75,000 in marijuana tax revenue last year from the city of Denver and is expecting an additional $148,000 this year.
Finally our top story…
Speaking on the Hugh Hewitt Show Attorney General Jeff Sessions said It's not possible for the federal government to take over everything the local police used to do in a state that legalized marijuana.
Other published reports have suggested Session's has privately reassured some senators that his Department of Justice wouldn't significantly deviate from the Obama administration's hands-off approach to states that have decriminalized cannabis.
Hugh Hewitt insisted the attorney general could wipe out recreational marijuana in places like Washington and Colorado by filing just a single racketeering charge. But Sessions pushed back and explained that it's a little more complicated.
Other members of the Republican party are still eager to sway public opinion and are willing to use old myths and scare tactics to do it. U.S. Sen. Rob Portman an Ohio Republican spewed out the "gateway drug" myth in his 32nd speech against marijuana. He has boldly lied to his constituents that his state's marijuana supply is being laced with the powerful opiate fentanyl, a claim that appears to be wholly unsupported by both Ohio police and narcotics experts.
But don't despair because there is something you the common citizen can do right now to push legalization forward. On the website Everyaction.com there is a form available, and I have it the description, where you can send your representative a note asking them to join the Cannabis Caucus. It reads "Federal marijuana laws are outdated. Thankfully, a new Cannabis Caucus is forming in Congress that is specifically dedicated to modernizing federal marijuana policy so that states can effectively implement their own laws without interference."
It's a super easy form. Yes, they do ask for a donation afterwards but you can just ignore it like I did. I'm not going to read aloud the letter that goes to your representative but I have read it and it is very well worded. I highly suggest you send your representative the letter today.
ENTER FOR A CHANCE TO WIN THE VAPED.COM CONTEST:
http://bit.ly/2kXYFgJ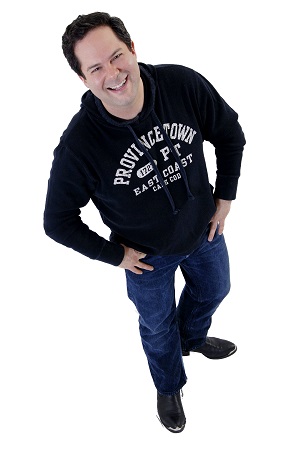 Jonathan is a Marketing Consultant by day and a Weedtuber by night. He holds an MBA in Entrepreneurial Studies from Fairleigh Dickinson University; an MS in Computer Science from the College of New Rochelle and a BFA in Graphic Design and Photography from the Ringling College of Art and Design. Jonathan's primary consulting focuses on customer journey mapping, competitor and analytic analysis as well as search engine optimization. Jonathan has written numerous articles for the Huffington Post as well as a variety of marketing industry websites and journals. In 2015, Jonathan suffered from a ruptured disk in his back causing terrible pain. Doctors prescribed numerous pain killers that only made Jonathan more sedentary. Looking for an alternative to suggested surgery, Jonathan obtained a New Jersey medical marijuana card. Since then Jonathan has become an advocate for medical use of cannabis. When he's not consulting or making episodes of The Johno Show he has season tickets to his favorite MLS soccer team the New York Red Bulls Arena.