Top 5 420 Truths and Myths – Take the Quiz
Hey Stoners! Welcome to The Johno Show I'm your host Jonathan. It's Wednesday April 18th 2017 and that means it's Q&A time. Today, I am joined by the CEO of High Knife, George Weddington, the sponsor of this month's contest. We are going to be discussing Facts and Myths surrounding 4:20.
So George we both know 4:20 is a code-term that refers to the consumption of cannabis, especially smoking cannabis around the time 4:20 PM/AM and smoking and celebrating cannabis on the date April 20.
But how did it start?
Well I thought before we got to the full story we would play a game of true or false from the Snopes.com page on 4:20.
420 is the penal code section for marijuana use in California.
Nope. Section 420 of the California penal code refers to obstructing entry on public land. The penal codes of other states list different entries for 420, but none of them matches anything having to do with marijuana.
However, on 1 January 2004 the Governor of California signed that state's Senate Bill 420, which regulates marijuana used for medical purposes. This bill comes years after the term '420' was associated with marijuana and indeed its number likely was chosen because of the existing pop culture connection. This is the tail wagging the dog, not the other way around.
420 is the Los Angeles or New York police radio code for marijuana smoking in progress.
It's not the police radio code for anything, let alone that.
420 is the number of chemical compounds in marijuana.
The number of chemical compounds in marijuana is 315, according to the folks at High Times magazine.
April 20 is the date that Jim Morrison, Jimi Hendrix, or Janis Joplin died.
Though these performers were strongly identified with drug use during their brief lifetimes and the emerging drug culture after their demises, none of them kicked the bucket on April 20. Morrison died on July 3, Hendrix on September 18, and Joplin on October 4.
The 20th of April is the best time to plant marijuana.
There's no one "best time" — that answer would change from one part of the country to another, or even one country to another.
Albert Hofmann took the first deliberate LSD trip at 4:20 on April 19th 1943.
This was indeed the case — his lab notes back this up. But this wasn't the source of "420," just an oddball coincidence. (For the pedants out there, Hofmann's first LSD trip, which was accidental, took place on 16 April 1943.)
It's the code you send to your drug dealer's pager.
Yeah, right. All drug dealers recognize a '420' page as "Please be waiting on the corner with my baggie."
When the Grateful Dead toured, they always stayed in Room 420.
Untrue, says Grateful Dead Productions spokesman Dennis McNally.
And now the real truth of where 4:20 comes from
A group of high school students in San Rafael, California, calling themselves the Waldos because "their chosen hang-out spot was a wall outside the school", used the term in connection with a fall 1971 plan to search for an abandoned cannabis crop that they had learned about, based on a handwritten treasure map made by the grower.
The Waldos designated the Louis Pasteur statue on the grounds of San Rafael High School as their meeting place, and 4:20PM because even though the school let out at around 3 p.m., most of the Waldo's had after school sports or other activities that lasted until slightly after 4 p.m.
This gave them just enough time to get back to the statue of Louis Pasteur to smoke and look for the pot fields drawn in the treasure map.
The Waldos referred to this plan with the phrase "4:20 Louis". Several failed attempts to find the crop eventually shortened their phrase to simply "4:20", which ultimately evolved into a codeword that the teens used to mean marijuana-smoking in general.
Mike Edison says that Steven Hager of High Times was responsible for taking the story about the Waldos to "mind-boggling, cult-like extremes" and "suppressing" all other stories about the origin of the term. Hager wrote "Stoner Smart or Stoner Stupid?" in which he called for 4:20 p.m. to be the socially accepted hour of the day to consume cannabis. He attributes the early spread of the phrase to Grateful Dead followers, who were also linked to the city of San Rafael.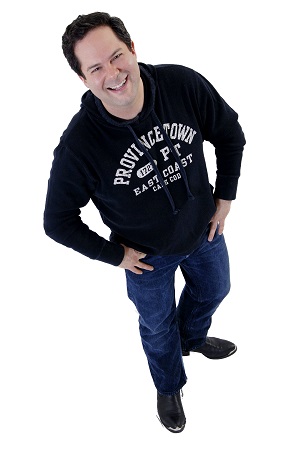 Jonathan is a Marketing Consultant by day and a Weedtuber by night. He holds an MBA in Entrepreneurial Studies from Fairleigh Dickinson University; an MS in Computer Science from the College of New Rochelle and a BFA in Graphic Design and Photography from the Ringling College of Art and Design. Jonathan's primary consulting focuses on customer journey mapping, competitor and analytic analysis as well as search engine optimization. Jonathan has written numerous articles for the Huffington Post as well as a variety of marketing industry websites and journals. In 2015, Jonathan suffered from a ruptured disk in his back causing terrible pain. Doctors prescribed numerous pain killers that only made Jonathan more sedentary. Looking for an alternative to suggested surgery, Jonathan obtained a New Jersey medical marijuana card. Since then Jonathan has become an advocate for medical use of cannabis. When he's not consulting or making episodes of The Johno Show he has season tickets to his favorite MLS soccer team the New York Red Bulls Arena.