Top 5 Cannabis News: Guns God and Designer Weed
In "Annie Get Your Gun and Joint" News…
The Nevada Senate and Assembly has introduced a huge cluster of marijuana-focused bills to help regulate the recent changes to cannabis laws. One of the most noticeable bills comes from Sen. Atkinson. His bill would allow medical marijuana users to possess a firearm and a conceal and carry permit.
In "God called and he'd like you smoke this" News…
The Oklevueha Native American Church in Alabama made a presentation at the Unity Church in Birmingham, Alabama about the potential benefits of marijuana and other natural substances for medicinal purposes.
The Oklevueha Native American Church of Inner Light in Warrior was founded in 2015 and has been licensed as a federally registered branch of the Oklevueha Lakota Sioux Nation Native American Church.
The church has a religious exemption for its members to smoke marijuana and ingest hallucinogenic mushrooms and peyote cactus, which members feel have properties that augment traditional Native American spiritual beliefs and experiences and is considered religious sacrament.
The church believes that before marijuana was stigmatized as an illegal drug, Native Americans valued it as a natural herbal treatment for more than 90% of illnesses; but the medical establishment took away cannabis so they could sell pills.
Church members say it doesn't make sense that pharmaceutical companies make large profits on harmful synthetic and dangerous drugs, while plant and herbal medicines are illegal.
All 120 members in the Alabama church carry photo identification, similar to a driver's license, that identifies them as members of a church that has a federal religious exemption to use natural drugs that are otherwise prohibited by law.
In "Let's Get Physical" News…
A San Francisco gym will open this fall and encourage its clients to use cannabis as part of their fitness routine. Power Plant Fitness clients will have the option to bring their own cannabis or order edibles from the gym.
Adult-use, recreational marijuana is legal in California, but only dispensaries can sell it. Using marijuana in public is banned. The gym will have a designated space for those inhaling marijuana.
In "Put that Beer Down and Pick Up That Joint" News…
It's estimated that one in four Americans are switching from beer to marijuana in states that have legalized adult use. New research from Cannabiz Consumer Group who surveyed 40,000 Americans last year found that 27% of beer consumers had switched to legally purchasing cannabis instead of beer.
They say that if marijuana were legalized nationally, the beer industry would lose more than $2 billion in retail sales. I can tell you on a personal level that not only have I stopped drink alcohol completely but I also no longer drink coffee and I think about my health more often now that I feel better using when taking in Cannabis.
In "Good Design Doesn't Mean I'm Willing To Pay More" News…
Beboe which held a lavish dinner party last week in West Hollywood, where Orlando Bloom, Sharon Stone and Justin Theroux attended is an upscale line of cannabis vaporizers and edible pastilles.
The company's disposable vaporizers retail for $60 and are good for about 150 marijuana-infused drags. The company also sells low-dose edible pastilles in tins of 25, for $25. What's so special about this brand above everyone else. Well the owner claims it's the sleek design. The packaging is a white box with elegant line drawings.
Beboe isn't the first upscale company to try to sell their wares to the niche-rich a social club called the Beverly Hills Cannabis Club sells select strains of marijuana wrapped in gold foil for $700 an ounce.
Now onto ANNOUNCEMENTS
You're last chance to enter the FocusVape Pro contest. One lucky winner will get a FocusVape Pro Pen and three runners up with get a Vaped.com grinder. Thank you to Vaped.com for sponsoring this contest. ENTER FOR A CHANCE TO WIN THE VAPED.COM CONTEST http://bit.ly/2kXYFgJ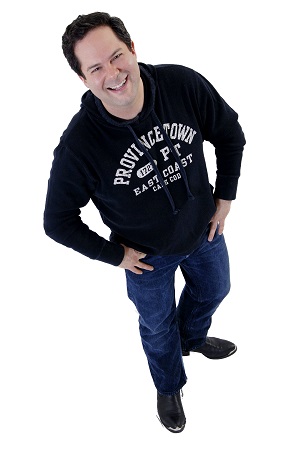 Jonathan is a Marketing Consultant by day and a Weedtuber by night. He holds an MBA in Entrepreneurial Studies from Fairleigh Dickinson University; an MS in Computer Science from the College of New Rochelle and a BFA in Graphic Design and Photography from the Ringling College of Art and Design. Jonathan's primary consulting focuses on customer journey mapping, competitor and analytic analysis as well as search engine optimization. Jonathan has written numerous articles for the Huffington Post as well as a variety of marketing industry websites and journals. In 2015, Jonathan suffered from a ruptured disk in his back causing terrible pain. Doctors prescribed numerous pain killers that only made Jonathan more sedentary. Looking for an alternative to suggested surgery, Jonathan obtained a New Jersey medical marijuana card. Since then Jonathan has become an advocate for medical use of cannabis. When he's not consulting or making episodes of The Johno Show he has season tickets to his favorite MLS soccer team the New York Red Bulls Arena.