Top 5 Cannabis News Stories for the Week of March 20th
Hey Stoners Welcome to The Johno Show I'm your weedtuber host Jonathan. It's Monday March 20th 2017 and these are the top 5 Cannabis news stories you need to hear. Yeah!
Story Number 1:
The Goodwill in Monroe, Washington received a surprising donation when a cooler filled with four pounds of marijuana turned up at it's door. Recreational marijuana is legal in Washington state but only for anyone over 21 and the carry limit is just an ounce. Police estimate the weed is worth about $24,000. No one has claimed the weed yet and the marijuana will sit in evidence for up to six months until it goes to an evidence burn. Boo!!! The cops should make a deal with a local dispensary and make some money from it. Right?
Story Number 2:
A startup delivery service called HighSpeed in Cambridge Boston will deliver a serving of locally sourced "fresh-pressed" juice straight to your door for the low price of $55. Now if you think that's a lot to pay for a cup of juice you're not wrong but here's the catch – The juice comes with free "love" as explained by the company.
That love…you guessed it…is cannabis. While it is currently illegal to sell weed in Massachusetts until 2018; adults are allowed to give away or transfer one ounce of weed to another adult provided that first adult is not paid or rewarded for the service in any way.
So if you're in Cambridge and need a little love just call HighSpeed!! Not a Sponsor!
Story Number 3:
Let's face it…stoner's prefer to hang with stoners. We just get along. So why wouldn't that be the case when dating. According to Match.com, 38% of men and 24% of women say they're open to dating someone who regularly lights up.
In fact, A number of cannabis-friendly dating sites and apps have gone online in recent years, including My420Mate and High There! Both of which I'm on…and single gentlemen.
My420mate launched in 2014 and now has nearly half a million members in 50 states.
The Free app High There! has attracted nearly 300,000 users, mostly in the U.S., since launching just 18 months ago.
As more states become legal you can be sure that companies like Match.com and OkCupid will start connecting stoner members to each other.
Story Number 4:
Texas lawmakers are discussing a bill that would decriminalize marijuana.
The House Criminal Jurisprudence committee is holding a hearing on House Bill 81, which would eliminate the arrest, jail time and criminal record associated with the possession of a small amount of pot.
Under HB-81, anyone caught with less than an ounce of marijuana would face a civil penalty "not to exceed $250" instead of being arrested or thrown in jail. If passed, possession of small amounts of marijuana would no longer be a criminal offense. Some experts say socially conservative Texas isn't quite ready to jump on the national trend just yet.
Earlier this year in Harris County, the new district attorney announced she would no longer jail people who are caught with small amounts of pot. Instead, first-time offenders will be put in a diversion program that includes fines, community service and drug education class.
According to retired Texas District Court Judge John Delaney, who supports the bill; each marijuana arrest uses about 2.5 hours of police time. With 60,000-70,000 people arrested in Texas annually, this is a significant amount of police time that instead could be devoted to patrolling residential neighborhoods and business locations and responding to emergency calls.
And Finally Story Number 5:
An incredible story coming out of US News and World Report claims that 77% of federal marijuana sentences were massively overrepresented by the Hispanic population, despite that minority making up less than 20% of the U.S. population.
Non-Hispanic whites were dramatically underrepresented, with 11.9% of pot sentences, and African-Americans were also underrepresented with 8.3%.
And if you're thinking these Latinos are part of an international drug organization coming over the Mexican border you're wrong because marijuana seizures at the border have significantly declined in recent years.
ENTER FOR A CHANCE TO WIN THE VAPED.COM CONTEST:
http://bit.ly/2kXYFgJ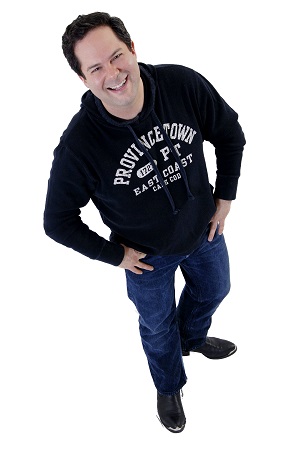 Jonathan is a Marketing Consultant by day and a Weedtuber by night. He holds an MBA in Entrepreneurial Studies from Fairleigh Dickinson University; an MS in Computer Science from the College of New Rochelle and a BFA in Graphic Design and Photography from the Ringling College of Art and Design. Jonathan's primary consulting focuses on customer journey mapping, competitor and analytic analysis as well as search engine optimization. Jonathan has written numerous articles for the Huffington Post as well as a variety of marketing industry websites and journals. In 2015, Jonathan suffered from a ruptured disk in his back causing terrible pain. Doctors prescribed numerous pain killers that only made Jonathan more sedentary. Looking for an alternative to suggested surgery, Jonathan obtained a New Jersey medical marijuana card. Since then Jonathan has become an advocate for medical use of cannabis. When he's not consulting or making episodes of The Johno Show he has season tickets to his favorite MLS soccer team the New York Red Bulls Arena.