Top 5 Facts of Super Silver Haze
Hey Stoners Welcome to The Johno Show I'm your host Jonathan. It's strain review day and today I present to you the top 5 facts about the Cannabis strain known as Super Silver Haze. Yeah!
Fact Number 5: History & Lineage
Super Silver Haze was bred by the legendary Neville Schoenmaker. It became the King of Sativa's when it won the HIGH TIMES Cannabis Cup three years in a row 1997, 1998, and 1999. It also won awards at the High Times Harvest Festival.
Parents of Super Silver Haze are Northern Lights, Haze & Skunk Number 1. They combine to give the Super Silver strain star-studded genetics.
Fact Number 4: Positive vs Negative Effects
The strain can make users want to get on their feet. It does produce a lack of focus but it can also provides a very profound and thought provoking creative streak. Super Silver Haze shifts gears during the second half of its long lasting high and begins to soothe the body. Users may experience a brightening of colors and sharpening of sounds. For most users the strain can be effective daytime medication for fatigue, mood disorders, nausea and migraines. Some users may find the bodily effects heavier than others but it may alleviate chronic aches and pains.
Positive – Happy, Uplifted, Euphoric, Energetic, Relaxed
Negative – Dry Mouth & Eyes
Medical – Stress, Depression, Pain, Fatigue, Lack of Appetite
Super Silver Haze is considered to be good for headaches, migraines, and helping to manage anxiety. The uplifting effects are a great remedy for high stress levels or when suffering from a lack of appetite or nausea.
Fact Number 3: Sativa vs Indica & THC/CBD Levels
Super Silver Haze is a Sativa dominant strain with an 80:20 sativa/indica ratio. It has become one of the building blocks for superior cannabis since it was released in the 90's.
Fact Number 2: Appearance, Smell & Taste
The smell of Super Silver Haze can vary greatly, depending on which phenotype you get. Most often, the strain will be reminiscent of earthy haze with undertones of fruity skunk, which translates to pleasurable, sweet-tasting vapor that will have you excited for another hit.
Flavors – Sweet, Earthy and Citrus
Tasting of spice, skunk and citrus
Fact Number 1: You Gotta Smoke It to Know It!
So how do I feel?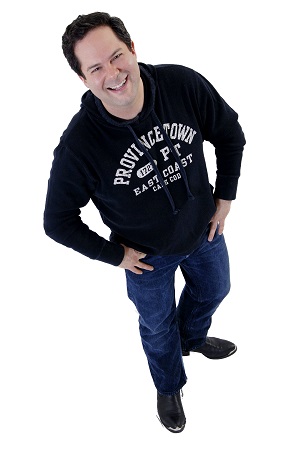 Jonathan is a Marketing Consultant by day and a Weedtuber by night. He holds an MBA in Entrepreneurial Studies from Fairleigh Dickinson University; an MS in Computer Science from the College of New Rochelle and a BFA in Graphic Design and Photography from the Ringling College of Art and Design. Jonathan's primary consulting focuses on customer journey mapping, competitor and analytic analysis as well as search engine optimization. Jonathan has written numerous articles for the Huffington Post as well as a variety of marketing industry websites and journals. In 2015, Jonathan suffered from a ruptured disk in his back causing terrible pain. Doctors prescribed numerous pain killers that only made Jonathan more sedentary. Looking for an alternative to suggested surgery, Jonathan obtained a New Jersey medical marijuana card. Since then Jonathan has become an advocate for medical use of cannabis. When he's not consulting or making episodes of The Johno Show he has season tickets to his favorite MLS soccer team the New York Red Bulls Arena.