Top 5 Facts on Cannabis Strain Strawberry Cough
Hey Stoners Welcome to The Johno Show I'm your host Jonathan. It's strain review day and today we're talking about the top 5 facts of the Cannabis strain known as Strawberry Cough I'm using a disposable vape pen from JollyStick. So why don't you stick around and see how I like it. Yeah!
Disposable vape pens have become very common in the market and for good reason. The pen itself doesn't increase the price of the oil by that much. Plus it's super easy to transport. It literally looks like you're just putting a pen in your mouth.
Now let's look at this Strawberry Cough…
Fact Number 5: History & Lineage
Strawberry Cough is a potent sativa blend with unmistakable strawberry flavor, which is the result of a crossbreeding project by cannabis pioneer Kyle Kushman. Its won the title of Best Flower in the 2013 Cannabis Cup.
Kyle Kushman, a former High Times editor and now the proprietor of L.A. dispensary Bud and Roses, developed Strawberry Cough largely by accident in 2000. Kushman says he received a small clone from another breeder. The clone had supposedly been grown next to a strawberry patch somewhere in Connecticut.
Kushman called that original clone Strawberry Field and then crossed it with a Haze plant. The result is Strawberry Cough.
Now here's the part of the story that maybe one part truth and two parts fiction. The way Kushman tells the story is that he built a buzz around Strawberry Cough in New York City's underground cannabis market. He then moved out west to focus on cultivation in California and handed out clones of Strawberry Cough on the cross-country drive, which in turn boosted its popularity to it's now staggering level.
Fact Number 4: Positive vs Negative Effects
Positive Effects – Happy, Uplifted, Euphoric, and Relaxed. It's great for managing social anxieties and helps balance stress. The strain provides a cerebral uplifting effect. It's said to be great for problem-solving, creativity and deep conversation.
Medical Uses – Primarily Stress and Depression but also good for Pain and Fatigue.
Negatives – Dry Mouth, Dry Eyes and if you take too much of it there is a high probability you may experience paranoia.
And the high lasts longer than usual at about 3 to 4 hours.
Fact Number 3: Sativa vs Indica & THC/CBD Levels
Strawberry Cough is a sativa dominant Hybrid with 80% Sativa and 20% Indica. The THC level is said to be around 20%.
Fact Number 2: Appearance, Smell & Taste
Strawberry Cough has solid densely-packed leaves and the buds look like tiny pinecones. The flowers are covered in cloudy amber trichomes producing a slightly yellowish appearance.
When you smoke Strawberry Cough it produces a harsh smoke that makes many people cough. Hence the name.
Now I'm gonna give you little insight and tell you a funny story. First, I'm actually allergic to berries including strawberries. Of course there are no real strawberries in this cannabis it's just the smell.
But now I'm not sure if it's because I'm just never around strawberries or haven't tasted one since I was in my teens but to me this smells like baby poop.
And now here's the story. I was hanging with some friends and we were hot boxing a hotel room and passing around a wide assortment of strains. Then someone must have lit a version of this strain and I got so sick of the smell. I truly thought someone had shit their pants and I had to get out of there as quick as I could. Until now smoking this strain I still believed someone had shit themselves, which thankfully now I know is not the case.
So while everyone loves this smell for being similar to strawberries. To me it smells like baby poop. Which does make me gag a little even now when I'm using the oil.
Fact Number 1: You Gotta Smoke It to Know It!
So how do I feel?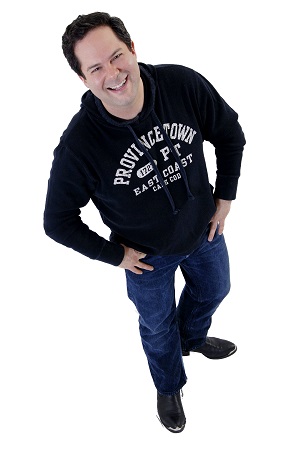 Jonathan is a Marketing Consultant by day and a Weedtuber by night. He holds an MBA in Entrepreneurial Studies from Fairleigh Dickinson University; an MS in Computer Science from the College of New Rochelle and a BFA in Graphic Design and Photography from the Ringling College of Art and Design. Jonathan's primary consulting focuses on customer journey mapping, competitor and analytic analysis as well as search engine optimization. Jonathan has written numerous articles for the Huffington Post as well as a variety of marketing industry websites and journals. In 2015, Jonathan suffered from a ruptured disk in his back causing terrible pain. Doctors prescribed numerous pain killers that only made Jonathan more sedentary. Looking for an alternative to suggested surgery, Jonathan obtained a New Jersey medical marijuana card. Since then Jonathan has become an advocate for medical use of cannabis. When he's not consulting or making episodes of The Johno Show he has season tickets to his favorite MLS soccer team the New York Red Bulls Arena.