Top 5 Tips to Keep Kids Safe from Cannabis Edibles
The American Academy of Pediatricians has released guidelines for keeping pot-edibles out of reach from your children. With cannabis now legal in more than half the country, doctors warn parents to keep their kids safe by making sure they can't access cannabis edibles.
Most edibles are meant to be broken up and not eaten in one full sitting. A single weed cookies or candy bar could contain several times the recommended adult dose of THC, the psychoactive ingredient in cannabis. But a child won't know this and the damage caused to a child under the appropriate age can be devastating.
The American Academy of Pediatricians has warned that children under the age of 12 can have particularly adverse reactions from eating these edibles. Overdose effects can occur such as anxiety, panic, intoxication, altered perception, paranoia and heart problems.
So here are the top 5 tips from the pediatricians on keeping your children safe and away from pot-enhanced foods and beverages:
Tip 1 – PROPERLY STORE YOUR PRODUCTS
The American Academy of Pediatricians recommends that if marijuana edibles are at home to store them similar to the way you would store medications. Keep them in out-of-reach or locked locations, or in child-resistant packaging and containers. In other words they shouldn't be in your food bin next to the twinkies.
Tip 2 – CLEARLY LABEL YOUR PACKAGING
Clearly label marijuana edibles, and store them in their original packaging. As it is many adults neglect to read the packaging or don't understand the milligram count of their edibles. So keeping them in the original packaging will help clearly identify what was taken by a child in that unfortunate event.
Just another note here…There is so little education when it comes to edibles that adults need to be just a cautious. Because edibles require the body to breakdown and digest them before they can go into effect. And when I say overdose I don't mean needing to call an ambulance and taking a trip to the hospital as an adult. But everyone needs to factor in their height, weight and metabolism.
In fact, it wasn't until I started doing edibles that I truly found out that I have an exceptionally slow metabolism. I thought I just ate too much and that's why I'm heavy but I came to find out it takes me 3 hours to digest any food in my body. So if I'm hanging with friends and they're all doing edibles and they get high within 45 minutes someone uneducated with a slow metabolism would naturally double their dose and eat another part of the cookie. This ends up to be a terrible mistake
Tip 3. DON'T USE IN FRONT OF YOUR CHILDREN
I mean look this should be common knowledge but unfortunately it needs to be said. Don't do drugs in front of your kids. I don't even think it's okay to drink a lot in front of your kids. Kids look up to adults and watch them for how you behave. When kids see adults consuming anything that impairs judgment they notice it and will eventually emulate the action.
If you really need to take an edible while your kids are at home, you should immediately put the edible back inside the child-resistant packaging and in an out-of-reach location after use.
Tip 4. TALK TO FAMILY
It's important to ask family members, friends, caregivers and anyone else who cares for your children if they use marijuana edibles. Talking to older children and teens about edible pot products could curb their use of them in the future.
Explain the risks and remind them of the dangers to adolescent kids.
Tip 5. GET HELP IMMEDIATELY
Most important, if a child accidentally consumes an edible, please call the free poison control hotline (1-800-222-1222) as soon as possible.
If symptoms seem severe, call 911 or go to an emergency room right away.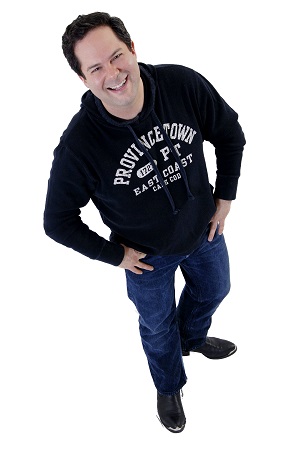 Jonathan is a Marketing Consultant by day and a Weedtuber by night. He holds an MBA in Entrepreneurial Studies from Fairleigh Dickinson University; an MS in Computer Science from the College of New Rochelle and a BFA in Graphic Design and Photography from the Ringling College of Art and Design. Jonathan's primary consulting focuses on customer journey mapping, competitor and analytic analysis as well as search engine optimization. Jonathan has written numerous articles for the Huffington Post as well as a variety of marketing industry websites and journals. In 2015, Jonathan suffered from a ruptured disk in his back causing terrible pain. Doctors prescribed numerous pain killers that only made Jonathan more sedentary. Looking for an alternative to suggested surgery, Jonathan obtained a New Jersey medical marijuana card. Since then Jonathan has become an advocate for medical use of cannabis. When he's not consulting or making episodes of The Johno Show he has season tickets to his favorite MLS soccer team the New York Red Bulls Arena.