Traveling Puff Portable Bong Review
Hey Stoners Welcome to The Johno Show I'm your host Jonathan. It's review day and today I present to you the Top 5 Facts about the amazing water pipe kit known as the Traveling Puff. This is not a sponsored video. Yeah!
Fact Number 5: What is the Traveling Puff?
The Traveling Puff is a high quality on the go water pipe. It turns any plastic container into a bong and you can take it wherever you go! Housed in its own plastic, smell resistant tube, the Traveling Puff is compact, lightweight and ready to join you on your next adventure. Turn any water bottle into a high-performing water pipe in seconds.
Fact Number 4: How Was the Traveling Puff Invented?
The Traveling Puff was designed by Mr. Miso Hai…get it!! It Works with any Plastic Bottle. It comes in a dry and Smell Free carrying case. It fits easily in your pocket or bag. It is Reusable & Recyclable! 100% made in USA
Fact Number 3: What comes in the package?
The Travel Puff comes in a cool jarz container. It includes a poker, which by the way is super super sharp. It also includes the stem which attaches to the bowl. You can actually remove the bowl for easier filling. And of course it comes with instructions.
Fact Number 2: Are there any discounts?
Yes. If you wanted to purchase the Traveling Puff you can go to their website, again this is not a sponsored video but I will have the link in the description below. Right now they are running a special which is buy two get free shipping when you enter the coupon code "freeride" at checkout. The order must be going to the same address.
Fact Number 1: How Does It Work?
STEP 1 – Stick poker into the near top of a plastic bottle. This is where your carburetor is going to be. So select a convenient place for your thumb or finger to be when lighting up.
STEP 2 – Stick poker into the near bottom of the plastic bottle, preferably on the other side for convenience. You want to select a spot that is slightly above where your water is.
STEP 3 – Insert stem into the bottom hole at a downward angle. You can also take the time to enlarge the carb hole if it's too small.
STEP 4 – Fill bowl and attach it to the stem. Place your finger over the carburetor, light the bowl and inhale from the top of the bottle.
There you have it – The Travel Puff. When you're done you can put the poker, stem and bowl back into the cool jarz container and go on your next adventure.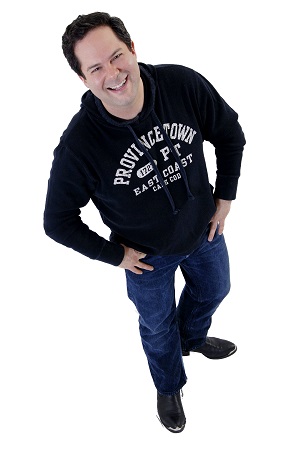 Jonathan is a Marketing Consultant by day and a Weedtuber by night. He holds an MBA in Entrepreneurial Studies from Fairleigh Dickinson University; an MS in Computer Science from the College of New Rochelle and a BFA in Graphic Design and Photography from the Ringling College of Art and Design. Jonathan's primary consulting focuses on customer journey mapping, competitor and analytic analysis as well as search engine optimization. Jonathan has written numerous articles for the Huffington Post as well as a variety of marketing industry websites and journals. In 2015, Jonathan suffered from a ruptured disk in his back causing terrible pain. Doctors prescribed numerous pain killers that only made Jonathan more sedentary. Looking for an alternative to suggested surgery, Jonathan obtained a New Jersey medical marijuana card. Since then Jonathan has become an advocate for medical use of cannabis. When he's not consulting or making episodes of The Johno Show he has season tickets to his favorite MLS soccer team the New York Red Bulls Arena.