King Kong Cannabis Smoke Sesh Strain Review
Hey Stoners Welcome to The Johno Show I'm your host Jonathan. It's Thursday March 16th 2017 and that means it's strain review day. Today we are reviewing King Kong using my new favorite tool and this month's contest giveaway prize the FocusVape Pro Pen. Yeah!
King Kong also known as King Kong Kush, is a highly potent indica-dominant hybrid with a 80% Indica 20% Sativa. The buds have a dark green leafy appearance. And the strain has a reputation as a powerful medical choice with strong, calming body effects and a euphoric boost of happiness.
It's named King Kong because of its high THC level and long lasting grip. This is so powerful it's not recommended for first time users.
It makes you feel super relaxed and happy. Slightly uplifted and euphoric and gives an extra focused boost.
Medically it deals with stress, pain and depression with limited ability to help inflammation and headaches.
Not to many negative side effects except the usual dry eye and mouth.
The parents of King Kong are Ed Rosenthal's Super Bud and Chronic F2 both are hybrids but obviously lean toward the Indica side. You have two powerful hybrids put together.
Let's Smell It!!
The flavor is earthy with skunk tones, while the smell is strong and pungent.
Before I smoke it don't forget to enter this month's contest giveaway for the FocusVape Pro Pen. And listen some people have caught and realized that if you tweet the message from the contest you can gain an extra entry every single day. So get to work and start Tweeting.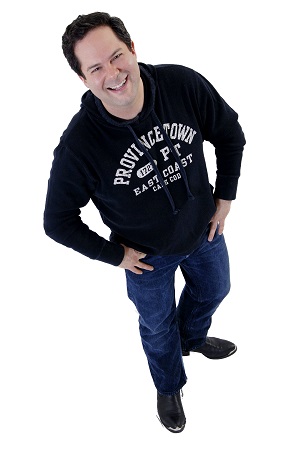 Jonathan is a Marketing Consultant by day and a Weedtuber by night. He holds an MBA in Entrepreneurial Studies from Fairleigh Dickinson University; an MS in Computer Science from the College of New Rochelle and a BFA in Graphic Design and Photography from the Ringling College of Art and Design. Jonathan's primary consulting focuses on customer journey mapping, competitor and analytic analysis as well as search engine optimization. Jonathan has written numerous articles for the Huffington Post as well as a variety of marketing industry websites and journals. In 2015, Jonathan suffered from a ruptured disk in his back causing terrible pain. Doctors prescribed numerous pain killers that only made Jonathan more sedentary. Looking for an alternative to suggested surgery, Jonathan obtained a New Jersey medical marijuana card. Since then Jonathan has become an advocate for medical use of cannabis. When he's not consulting or making episodes of The Johno Show he has season tickets to his favorite MLS soccer team the New York Red Bulls Arena.