Smoke Sesh Strain Reviews: AK-47 Cannatonic in Waxmaid Silicone Magneto S Waterpipe Official Review
Hey Stoners Welcome to The Johno Show I'm your host Jonathan. It's Thursday March 9th 2017 and that means it's strain reviews day. Today is super special smoke sesh because not only are we gonna combine two strains to give a completely new review but we're also reviewing the WaxMaid Magneto S Bong. Yeah!
So for those of you that remember when I did that review of the Cannatonic and it didn't go well for me because I had a bad reaction and I mentioned that the dispensary had advised me to blend the Cannatonic with the AK-47. Well that's exactly what we are going to do now.
But to make it even more fun we're gonna take some bong hits through WaxMaid's Magneto S Silicone Bong. Now most of you know that I'm a joint guy and don't even own my own bong. So thank you to the folks over at WaxMaid who heard how inexperienced I was with bongs and sent this over for me to do a review.
So let's talk about this thing for a minute.
The color is awesome! I love this blue. It's not neon and yet it really stands out. Then with the waxmaid logo in the front it looks great.
Now if you look really close you can see there is an embossed design on the base. It's a bunch of flames. Then the nozzle has an embossed bong on each side.
It comes apart super easy and that's great for cleaning.
There is a percolator down there that also can be removed and cleaned out.
They bong comes with a dab rig, which for me is useless cause I'm just never gonna dab. What's interesting is I'm actually gonna use it to smoke. So that maybe a disaster but we'll find out.
And of course the reason this bong is called a Magneto is because of the magnet attached to the side that's able to hold your lighter. So you'll never lose your lighter again, which we all know isn't true. Lighter's disappear faster than left socks.
Before we light this baby let's talk about what we're smoking:
Cannatonic is a unique hybrid strain bred by Spanish seed bank Resin Seeds specifically for its low THC content, which rarely gets above 6% and high CBD content, which can get as high as 17%. The strain is a cross between a female MK Ultra and a G13 Haze male.
Now those of you who watched my review of Cannatonic know that I did not like it at all and that I infact had a pretty bad time on it. It even brought me back to when I used to do a lot of Ecstasy and rub my hands together involuntarily.
But if we mix it with the AK-47 which is a 65:35 Sativa-dominate hybrid and imparts a very mellow feeling leaving you with couch-lock – the two combined may just have me sleeping through the whole weekend.
Hmm..I'm not sure what those folks at the dispensary we're talking about when they made this suggestion.
Well I guess the only thing we can do it actually try it.
Let's Smell It!!
Now let's smoke it!!
Get 5% off Waxmaid products with this VIP coupon code ' johno' http://www.waxmaidstore.com
ENTER FOR A CHANCE TO WIN THE VAPED.COM CONTEST:
http://bit.ly/2kXYFgJ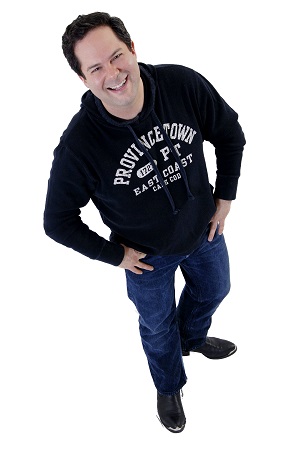 Jonathan is a Marketing Consultant by day and a Weedtuber by night. He holds an MBA in Entrepreneurial Studies from Fairleigh Dickinson University; an MS in Computer Science from the College of New Rochelle and a BFA in Graphic Design and Photography from the Ringling College of Art and Design. Jonathan's primary consulting focuses on customer journey mapping, competitor and analytic analysis as well as search engine optimization. Jonathan has written numerous articles for the Huffington Post as well as a variety of marketing industry websites and journals. In 2015, Jonathan suffered from a ruptured disk in his back causing terrible pain. Doctors prescribed numerous pain killers that only made Jonathan more sedentary. Looking for an alternative to suggested surgery, Jonathan obtained a New Jersey medical marijuana card. Since then Jonathan has become an advocate for medical use of cannabis. When he's not consulting or making episodes of The Johno Show he has season tickets to his favorite MLS soccer team the New York Red Bulls Arena.