The Johno Show: How to Roll a Perfect Joint with Stephen Spinola
Hey Stoners! Welcome to The Johno Show I'm your host Jonathan. It's Wednesday March 8th 2017 and that means it's Q&A time. Today, I am joined by my good friend Comedian Stephen Spinola and he's going to show us "How To Roll the Perfect Joint"
Welcome back Stephen. It's always great to have you on the show.
Now Stephen we actually met at an event where you were rolling joints for people and I was floored by you technique
So Stephen what makes the perfectly rolled joint?
If you have an announcement or a question please send them to me via social media.
Thank you for listening. Please let me know if you liked this episode by sharing it with your friends on social media and giving it a thumbs up. If this is your first time here please consider subscribing. The Johno Show produces a Daily Show Monday through Thursday. Monday we report on Cannabis industry news. Tuesday is Q&A. Wednesday are interviews and opinion pieces and Thursday I light up and give you a strain review. Thank you for letting me be a small part of your lives. Please subscribe and consider supporting The Johno Show on our Patreon page. Thank you Bye!
ENTER FOR A CHANCE TO WIN THE VAPED.COM CONTEST:
http://bit.ly/2kXYFgJ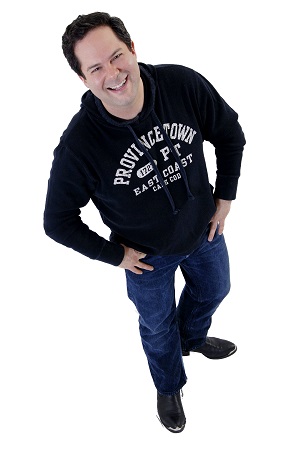 Jonathan is a Marketing Consultant by day and a Weedtuber by night. He holds an MBA in Entrepreneurial Studies from Fairleigh Dickinson University; an MS in Computer Science from the College of New Rochelle and a BFA in Graphic Design and Photography from the Ringling College of Art and Design. Jonathan's primary consulting focuses on customer journey mapping, competitor and analytic analysis as well as search engine optimization. Jonathan has written numerous articles for the Huffington Post as well as a variety of marketing industry websites and journals. In 2015, Jonathan suffered from a ruptured disk in his back causing terrible pain. Doctors prescribed numerous pain killers that only made Jonathan more sedentary. Looking for an alternative to suggested surgery, Jonathan obtained a New Jersey medical marijuana card. Since then Jonathan has become an advocate for medical use of cannabis. When he's not consulting or making episodes of The Johno Show he has season tickets to his favorite MLS soccer team the New York Red Bulls Arena.