Top 5 Cannabis News: Colorado Strikes Back – The Johno Show
Hey Stoners Welcome to The Johno Show I'm your weedtuber host Jonathan. Here are your top 5 Cannabis news stories happening now.
Braddock located in southwestern Pennsylvania is one of those small cities decimated by cutbacks in the steel industry. Braddock city leaders recently submitted an application with the state hoping to land a license to build a new cannabis cultivation facility. They are looking to bring back jobs lost during decades of decline.
Braddock leaders see this move as one of the few ways the town could survive the next decade. As many as 70 new jobs could be created, and the city would reap the tax benefits of having the facility in town.
But Braddock faces competition for the license from other nearby towns who are also submitting applications. The state has said it is limiting the number of facilities within the different state regions.
Sir Richard Branson told a charity event in New Zealand that he believes cannabis will be as acceptable as wine in 10 years' time and that local farmers should switch from cows to marijuana. The New Zealand Federated Farmers group agrees. They conducted their own study that showed if Cannabis was legal in New Zealand it would be more profitable than the costs associated with raising cattle, which is saying a tremendous amount since New Zealand is the largest dairy exporter in the world.
Branson also went on to call the War on Drugs an absolute failure and urged audience members to support legislation to legalize, grow, tax and regulate cannabis.
To absolutely no one's surprise the FBI is having difficulty finding hackers because their current policy requires employees to not test positive for weed and as we know all too well most hackers are big potheads.
Considering how Silicon Valley tech wizards also microdose on LSD; psychedelics seem to be a popular choice for computer scientists.
Letting government hackers get high during business hours is not a course of action the FBI is willing to take anytime soon.
Last summer the FDA approved a synthetic formulation of THC from the company InSyndros. The drug was approved to treat nausea, vomiting and weight loss in cancer and AIDS patients. The DEA's approval places InSyndros' drug in Schedule II of the Controlled Substances Act, indicating a "high potential for abuse." Other Schedule II drugs include cocaine, morphine and oxycodone.
Of course whole-plant marijuana remains a Schedule I, an even stricter regulatory category that designates a lack of medically accepted uses in addition to a high abuse potential.
Insys has been active in marijuana policy for several years.
They gave $500,000 to the group opposing marijuana legalization in Arizona. Insys was the only pharmaceutical company known to be giving money to oppose legalization last year. Also, last year Insys petitioned the DEA to loosen restrictions on synthetic versions of CBD. The company is currently developing a CBD-based drug to treat pediatric epilepsy.
The company is also the subject of numerous state and federal criminal investigations, as well as a lawsuit, over its aggressive marketing of a fentanyl.
Colorado's state legislature has passed a bill 4-1 in a Republican Senate that would go to extreme lengths to protect the marijuana industry should the Trump administration decide on a federal crackdown.
The bill would allow Colorado's 500 licensed recreational marijuana growers to instantly reclassify on the medical side of the industry. The measure says licensed growers could immediately become medical licensees "based on a business need due to a change in local, state or federal law or enforcement policy."
The Trump administration has indicated it is OK with medical marijuana, but not with the recreational use of the drug. But in Colorado most marijuana businesses cater to both sides. So a crackdown without this bill would instantly wipe out half of a store's inventory while leaving the other half intact.
Colorado taxes recreational marijuana much more than medical marijuana 17.9 percent in fact compared to 2.9 percent. So businesses' reclassification would cost the state more than $100 million dollars a year.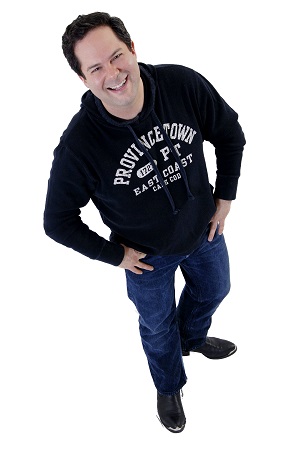 Jonathan is a Marketing Consultant by day and a Weedtuber by night. He holds an MBA in Entrepreneurial Studies from Fairleigh Dickinson University; an MS in Computer Science from the College of New Rochelle and a BFA in Graphic Design and Photography from the Ringling College of Art and Design. Jonathan's primary consulting focuses on customer journey mapping, competitor and analytic analysis as well as search engine optimization. Jonathan has written numerous articles for the Huffington Post as well as a variety of marketing industry websites and journals. In 2015, Jonathan suffered from a ruptured disk in his back causing terrible pain. Doctors prescribed numerous pain killers that only made Jonathan more sedentary. Looking for an alternative to suggested surgery, Jonathan obtained a New Jersey medical marijuana card. Since then Jonathan has become an advocate for medical use of cannabis. When he's not consulting or making episodes of The Johno Show he has season tickets to his favorite MLS soccer team the New York Red Bulls Arena.