Top 5 Cannabis News Stories of the Week
Top 5 Cannabis News Stories of the Week including how chili peppers and weed can help your stomach to Pueblo County Colorado attempt at building a National Marijuana Museum to what happened at the Philly Smoke Session and finally to Annie Dookhan convicted of dry labbing test results.
In "Your Gut Needs Cannabis" News…
Scientists trying to help people with irritable bowel syndrome, colitis and other stomach ailments are turning to an interesting combination of chili peppers and cannabis.
They found that exposing immune cells to hot temperatures caused the cells to become highly activated. Meaning they went to work to protect the body very similar to how a fever can help immune cells work better.
Surprisingly, immune cells exposed to chili pepper in a Petri dish behaved just like cells exposed to higher temperatures. To test this theory they gave mice capsaicin, which is found in chili peppers. That activated a special kind of cell that suppressed immune responses in the gut.
In 1980, scientists discovered Anandamide when researchers were trying to make sense of why our body, especially the brain, has cannabinoid receptors. Scientists believe that nature didn't develop these receptors just so humans could get stoned. Anandamide is similar to the cannabinoids found in marijuana, but our body actually produces it naturally.
The mice given capsaicin were shown to also have a stimulated production of anandamide, which helped heal their guts and suggests that other cannabinoids like marijuana might have a similar effect.
In "Maybe social media isn't the best place to promote that kind of thing" News…
The underground party known as the "Philly Smoke Session" was busted by philadelphia police and 22 people were arrested at the event, 175 others were released without charge.
The event was heavily promoted on social media as a Spring Fling.
In addition to the arrests, police confiscated fifty pounds of marijuana and 100 pounds of THC-infused edibles, four handguns, and $50,000 in cash.
Police say they also executed two search warrants on homes owned by the event coordinators where additional contraband was found.
The following day, protesters stood outside police headquarters in support of the almost two dozen arrested.
In "Her own husband called her a liar" News…
The single largest dismissal of criminal convictions in U.S. history is taking place in Massachusetts as I speak. 24,000 drug convictions were tainted by a former state drug lab chemist who pleaded guilty to tampering with evidence and falsifying tests.
Annie Dookhan worked for Massachusetts law enforcement from 2003 until 2012. Dookhan pleaded guilty in 2013 to charges of obstruction of justice, perjury and tampering with evidence. She was sentenced to three years in prison and was paroled last year.
Prosecutors said Dookhan admitted 'dry labbing,' or testing only a fraction of a batch of samples, then listing them all as positive for illegal drugs. Her motive was to highlight her productivity and reputation. She also falsely claimed to have a master's degree in chemistry.
Her own husband, once told a prosecutor quote 'She's a liar, she's always lying. She is looking for sympathy and attention.' She was reported as early as 2007 for shoddy work and underhanded tactics, including forging a supervisor's signature and making up test results.
In 2004, her first year on the job, Dookhan tested more than three times the average chemist in the lab. The following year, she tested almost twice that of the next most prolific tester.
Unfortunately, instead of reprimanding her, her supervisors nicknamed her 'superwoman' Annie.
Now most of the impacted defendants affected by Dookhan had already served their sentences but will see their convictions wiped away; helping them seek employment and housing.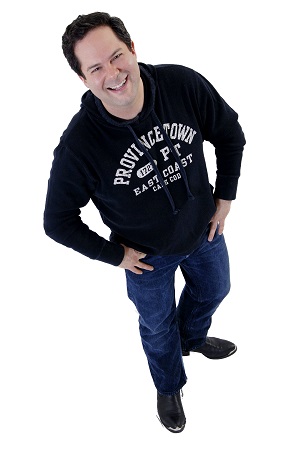 Jonathan is a Marketing Consultant by day and a Weedtuber by night. He holds an MBA in Entrepreneurial Studies from Fairleigh Dickinson University; an MS in Computer Science from the College of New Rochelle and a BFA in Graphic Design and Photography from the Ringling College of Art and Design. Jonathan's primary consulting focuses on customer journey mapping, competitor and analytic analysis as well as search engine optimization. Jonathan has written numerous articles for the Huffington Post as well as a variety of marketing industry websites and journals. In 2015, Jonathan suffered from a ruptured disk in his back causing terrible pain. Doctors prescribed numerous pain killers that only made Jonathan more sedentary. Looking for an alternative to suggested surgery, Jonathan obtained a New Jersey medical marijuana card. Since then Jonathan has become an advocate for medical use of cannabis. When he's not consulting or making episodes of The Johno Show he has season tickets to his favorite MLS soccer team the New York Red Bulls Arena.