Top 5 Products Coming Out on 4/20
Hey Stoners! Welcome to The Johno Show I'm your host Jonathan and we are rejoicing the lead up to 420 with a countdown of the top 5 products coming out on 420 to celebrate 420.
Product Number 5:
A weed scratch and sniff book is coming to a bookstore or dispensary near you in time for 420. Just don't mistake this for a children's book despite its warm yellow cover, cartoon joints, and olfactory delights. The book aims to preach the gospel of weed and score a couple points for the cause of legalization.
The back of the book copy describes it like this:
Legal in all 50 states, this entertaining, informative, and whimsically illustrated guide covers 4,000 years of weed and its significance—psychoactive, cultural, medical, sexual, and more—in just 22 pages and with 20 scratch-&-sniff scents. From the science behind the munchies to the botanical link between weed and beer; from weed's sexual upsides to its (literal) sexual downsides; from Tupac to Shakespeare to why weed makes music sound better: This book may just be the greatest-ever gift for anyone from the cannabis connoisseur to the cannabis curious.
You're probably asking how the book is legal in all 50 states if it smells like weed. Well the truth is the scents merely evoke the names of weed strains. So the Pineapple Express smells like pineapple and the Blueberry Kush smells like blueberry.
Another great reason to buy this book is the authors are donating a share of the profits to the Drug Policy Alliance.
Product Number 4:
420 for sneaker enthusiasts. Nike's Skateboarding division is paying homage to 420 by releasing the new Nike SB Dunk Low 420 colorway. From first look at the design there seems to be a mixture of weed and galaxy-like patterns printed on a patent leather overlay. Black mesh is used for the sides. There is a fat tongue and lining, while a white midsole and translucent outsole completes the makeup.
Designed for skating, the SB Dunk features Zoom Air insoles with thicker padding in areas around the ankle and tongue. Originally, the shoe had a low retail price but with increased demand the price has skyrocketed.
Product Number 3:
Icelandic rock band Sigur Rós is getting into the 420 feeling with their own line of cannabis gummies. The "Wild Sigurberry" are THC-infused gum drops being released in time for 420..
The group teamed up with cannabis retailer Lord Jones to create the medicated gum drops inspired by the flavors of the group's native Iceland, and include wild blackberries, strawberries and blueberries. The Wild Sigurberry treats come in five THC and CBD dosages.
The edibles are a limited-edition offering and come in a fancy blue box with the Sigur Rós crest on it. You can get a box of nine starting at $40. In California, select dispensaries will have the THC versions of the new product available for medical marijuana cardholders. If you live in another area where weed is legal, you can order online.
But wait that's not all because the candy's launch will include a cannabis retailer hosting a "sound bath" in Los Angeles. Don't get too excited tickets for the event sold out almost immediately.already sold out.
Product Number 2:
There's a new mobile game dropping on 420 and it's from none other than the master of cannabis himself Wiz Khalifa. The premise of Wiz Khalifa's Weed Farm is that you grow and harvest weed and then reinvest.
It's educational and offers a glimpse into the future of legalized cannabis, and the opportunities it has already created for a new generation of entrepreneurs and marijuana enthusiasts.
Future releases, will allow players to expand their operations across the US and eventually the entire world as weed is legalized within the game.
Khalifa himself says it's "better than playing Pokemon."
Product Number 1:
And the most anticipated new product hitting the markets to celebrate 420 is the long awaited Rick and Morty VR game.
Rick and Morty: Virtual Rick-Ality — which has toured various conventions over the last year — puts players into one of Morty's many clones shoes. Players have to complete puzzles using the VR technology.
The game takes place in Rick's garage and is filled with tons of stuff to play with. Chemistry sets and just boxes of things on the shelves.
We have extended the deadline for the Super 420 Contest to May 26th. Now everyone who wanted to enter can. We have a great Grand Prize, 2nd, 3rd and 4th prizes to giveaway. The link is in the description below. http://bit.ly/2p7Jm6u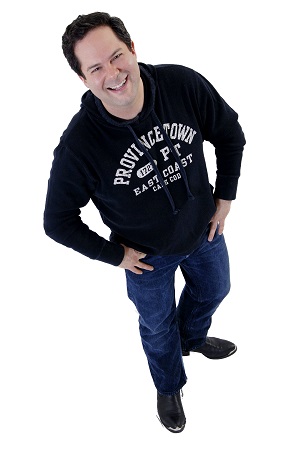 Jonathan is a Marketing Consultant by day and a Weedtuber by night. He holds an MBA in Entrepreneurial Studies from Fairleigh Dickinson University; an MS in Computer Science from the College of New Rochelle and a BFA in Graphic Design and Photography from the Ringling College of Art and Design. Jonathan's primary consulting focuses on customer journey mapping, competitor and analytic analysis as well as search engine optimization. Jonathan has written numerous articles for the Huffington Post as well as a variety of marketing industry websites and journals. In 2015, Jonathan suffered from a ruptured disk in his back causing terrible pain. Doctors prescribed numerous pain killers that only made Jonathan more sedentary. Looking for an alternative to suggested surgery, Jonathan obtained a New Jersey medical marijuana card. Since then Jonathan has become an advocate for medical use of cannabis. When he's not consulting or making episodes of The Johno Show he has season tickets to his favorite MLS soccer team the New York Red Bulls Arena.