Top 5 States Most Likely to Legalize Cannabis
Hey Stoners Welcome to The Johno Show I'm your weedtuber host Jonathan. Here is your countdown of the top 5 states I believe are most likely to legalize cannabis next. Yeah!
The winds of change keep blowing through every state in this great nation. So let's look at the most probable areas where cannabis may be legalized sooner than most expect.
Number 1: Michigan
Marijuana proponents launched a 2018 ballot drive to make Michigan the ninth state to try to legalize recreational cannabis. They would also be the first in the Midwest if they succeeded.
The initiative has the backing of state-based marijuana advocacy groups as well as a national lobbying organization. Together they believe they have the financial backing and coordination to gather the 252,000 valid voter signatures needed to qualify for a statewide vote.
Under the measure, adults 21 and over could legally possess up to 2.5 ounces of marijuana and grow up to 12 plants in their residence. Public consumption and driving under the influence of the drug would be illegal. A 10 percent tax on cannabis would be assessed, in addition to the 6 percent sales tax. Industrial hemp production also would be legalized.
Number 2: Arizona
The Safer Arizona Cannabis Legalization Political Action Committee has filed paperwork with the Arizona Secretary of State's Office to begin collecting signatures to get on the November 2018 ballot. They would need to collect 156,042 signatures from valid Arizona voters by July 5, 2018, to qualify.
The committee proposes to legalize possession, consumption, cultivation and sales of cannabis for adults 21 years and older. They also propose a tax on cannabis that would go toward education and post-conviction relief for those with prior offenses related to marijuana.
Let's not forget that the FDA approved a synthetic formulation of THC from the company InSyndros who then turned around and gave $500,000 to the group opposing marijuana legalization in Arizona last time it was up for a vote and the FBI arrested the company's former chief executive and five other executives on charges that they paid kickbacks and committed fraud to sell fentanyl a highly addictive opioid that can lead to abuse and life threatening respiratory depression.
Hopefully, now that those asshats are in prison the funds to oppose cannabis legalization will have dried up.
Number 3: Texas
In Texas many families and advocates were pushing for bill HB 2107. Over 70 representatives, 29 of which were Republicans, signed on as co-authors of the bill to expand the current Texas Compassionate Use Act.
Unfortunately, no action was taken on the bill by the House Calendars Committee and so it has essentially died for this session. Both authors of the bill, a Republican and a Democrat have vowed to continue working on the issue and pledged to be better prepared to pass the legislation next session.
That being said the momentum and compassion may find its way to yet another bill HB 81 that would make possession of an ounce or less of marijuana a $250 civil fine and there would be no arrest. That's significant improvement for Texas.
Number 4 New Jersey
New Jersey has a new cannabis activist organization founded by the former chief of staff to Governor Richard Codey. The New Jersey Cannabis Industry Association (NJCIA) will bring together industry leaders, medical professionals, and policy experts to build support for a cannabis economy in New Jersey."
The organization feels New Jersey is poised to be the trailblazer for all sectors in the industry. In the coming months, the group intends to work to dispel the myths and false information surrounding the drug.
There is only one man stopping the recreational legalization of cannabis in New Jersey and he only has a couple of months left to the end of his term.
Number 5: Vermont
But out of all of these it's Vermont that is the closest to becoming the next state to legalize marijuana for recreational use. The state legislature's lower house voted 79-66 to allow adults 21 and older to possess 1 ounce and grow two mature plants, passing a bill the state Senate had already approved 20-9.
Penalty-free possession would take effect in July 2018 and the bill would establish a nine-member commission to study retail sales, something authorized in the other eight states with recreational legalization laws.
It's now up to Republican Gov. Phil Scott to sign the bill. Scott has yet to say if he will sign and people around him say it could take weeks for him to decide.
Previously the Governor has said publicly he is not philosophically opposed, but he wants to make sure certain public safety and health questions are answered.
Interestingly the way it works in Vermont is the Governor has five days once it's reached his desk to sign or veto the bill or it automatically becomes law. So it's possible the governor may decide to do nothing and simply let the action take place without his endorsement.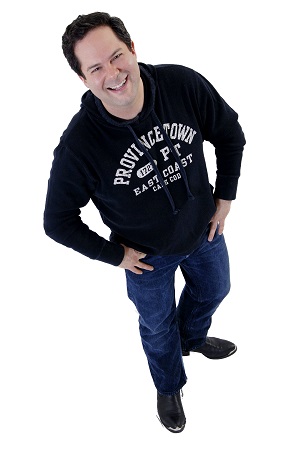 Jonathan is a Marketing Consultant by day and a Weedtuber by night. He holds an MBA in Entrepreneurial Studies from Fairleigh Dickinson University; an MS in Computer Science from the College of New Rochelle and a BFA in Graphic Design and Photography from the Ringling College of Art and Design. Jonathan's primary consulting focuses on customer journey mapping, competitor and analytic analysis as well as search engine optimization. Jonathan has written numerous articles for the Huffington Post as well as a variety of marketing industry websites and journals. In 2015, Jonathan suffered from a ruptured disk in his back causing terrible pain. Doctors prescribed numerous pain killers that only made Jonathan more sedentary. Looking for an alternative to suggested surgery, Jonathan obtained a New Jersey medical marijuana card. Since then Jonathan has become an advocate for medical use of cannabis. When he's not consulting or making episodes of The Johno Show he has season tickets to his favorite MLS soccer team the New York Red Bulls Arena.