Wanna Know How to Grow Like Pros? Ask Surna, Boulder's Cannabis Cultivation Experts
I bet most of you (if there is anyone reading this yet – come on friends don't be shy in the comments!) thought I would be writing about a local dispensary for my first official Canna-Business Review, but I thought I'd shake it up to show that I'm an unpredictable person always willing to stretch the boundaries of imagination… okay, so maybe not that far, but I am willing to stretch this blog to uncover all of Boulder's cannabis companies.  To be honest, when I started my search for my first review, I figured I would be selecting a dispensary.  However, as I mentioned last week, I was so surprised at all the different local companies, and this one really caught my attention.  So without any further long winded sentences, let me introduce you to Surna.
Surna is based out of Boulder and specializes in cannabis cultivation.   Their products and services are helping growers (and other indoor cultivators) across the country grow that premium herb you're hopefully enjoying as you read this.   Surna offers both climate control and biosecurity products to their customers.   From reflectors, chillers, air handlers, dehumidifiers to full air sanitation systems, Surna is striving to be "a one-stop shop for all your indoor garden and greenhouse needs" (surna.com).   Think Apple, Inc. but for gardens, greenhouses, and, our favorite – marijuana cultivators!
One thing that sets Surna apart from its competition is that they simply focus on the cannabis industry.   Now, why cannabis?  It's pretty obvious from browsing their website that they see unlimited potential within the worldwide cannabis industry, and that since their products never "actually touch the cannabis plant" they are able to legally operate worldwide.  Now to me that's a sure fire way to grow a business!  And Surna sees it that way too!   According to their website, they see the future of their business and the cannabis industry growing "horizontally and spinning off" new sectors within the industry, which for them would mean even more potential growth and revenue.
Now what I think is cool about Surna is that their technology is really changing the way that weed is being grown.  They are making it easier for cultivators to grow large amounts of healthy cannabis.   For us in Colorado and other states where medical and/or recreational MJ is legal, that means we will continue to get the "good shit" from our favorite dispensaries!
If you want to learn more about Surna and their products visit their website at http://www.surna.com.   Also don't forget to stop by next Sunday at 4:20pm for my next Canna-Business Review!   If you have a business you'd like me to review sound off in the comments!
Cannabis products are designed for adults 21 and over.  Please consume responsibly.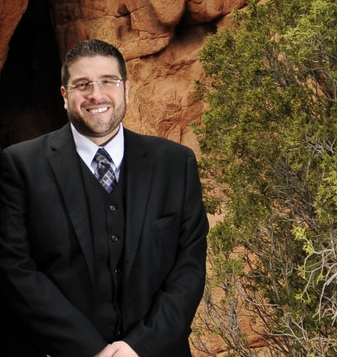 James was born and raised in Southern Colorado. He holds a BA in English with a creative writing minor from CSU-Pueblo. After obtaining his BA, James took a position as an adjunct instructor of English at Rostov State University in Rostov-on-Don, Russia. Besides the yearlong teaching stint in the "Motherland," James spent time doing what most English majors do - working retail. After a few years of retail sales experience, he was able to move into corporate training. During his time in sales and training, he earned an MBA from Keller Graduate School. His background in English and Business has afforded him the opportunity to try many different pursuits. However, writing has always been a passion of his. Now using his business background along with his passion for writing, he will introduce you to local cannabis companies in his weekly blog.