5 Fast Ways to Add Hemp to Your Diet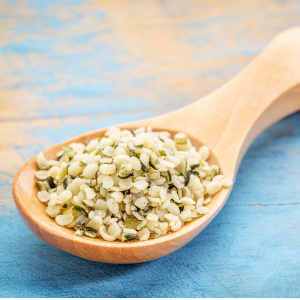 There are several health benefits from adding hemp to your diet. Hemp seeds and protein powders are easy to digest and are high in fiber, protein, omega 3 fatty acids, and other micronutrients like magnesium. Fiber helps us clear the digestive tract, which encourages proper absorption of nutrients. Protein is an essential macronutrient our bodies use to build muscle, bones, organs and other tissues. Omega 3 fatty acids promote brain health and have been shown to prevent coronary heart disease. Magnesium is needed for hundreds of biochemical reactions in the human body. All of these beneficial micro and macro nutrients are found in hemp, and these are the 5 fastest ways to add hemp to your diet.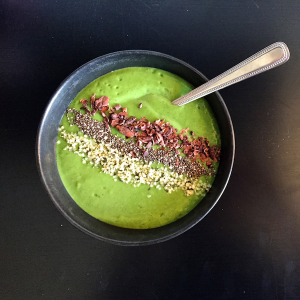 1. Hemp Protein Shake
Hemp protein is made of 65% edestin, the easiest plant protein for humans to digest. This makes hemp protein shakes super bioavailable, and one of the fastest for us to digest. I recommend starting with an organic hemp protein powder and making your own shakes by mixing it with your favorite plant milk and a sweetener. I drink it plain with water, sometimes with cocoa, but when all you have to do is mix the powder with water, shake, and drink. It's easily one of the fastest ways to add hemp to your diet.
2. Hemp Protein Smoothie
If you have a little more time on your hands, you can level up to a protein smoothie using hemp protein powder. Add it into one of your favorite smoothie recipes or do what I do. In a blender, combine one banana, 1/2 cup frozen blueberries, 3 tablespoons hemp protein powder, 2 tablespoons maple syrup, and 1 cup of your favorite plant milk. Blend and enjoy the benefits of hemp!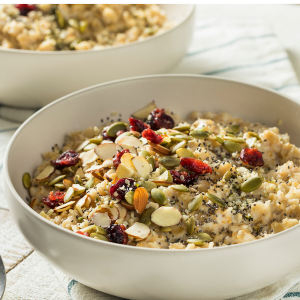 3. Hemp Oatmeal
Oatmeal is always quick and good at any time of the day. By combining the slow carbohydrates and protein in the oats with the protein and healthy fats in the hulled hemp seeds, you've got a nutritious and satisfying meal. You can stir in hulled hemp seeds to ready oatmeal or you can add into an overnight oats recipe and enjoy it cold the next day.
4. Hemp Foods
Look for hemp foods in everyday products at your local grocery store. Hemp Way Foods has hemp burger patties, crumbles, and breakfast sausage available at restaurants, food trucks, and grocery stores throughout Colorado. Thunderbird Real Food Bars has a Cherry Hemp Turmeric Bar and you can get Evo Hemp Bars by the case at Costco.
5. Top it With Hemp
Another one of the absolute fastest ways to add hemp to your diet is to top it with hemp. Top what with hemp? Top everything with hemp! Use hemp seeds to top off your salads, soups, stews, and other dishes! Sprinkle them on your pancakes, your cupcakes, and your cake cakes! This is a delicious way to add hemp to your diet and take advantages of the many health benefits hemp has to offer.