Who's Playing High at The Super Bowl?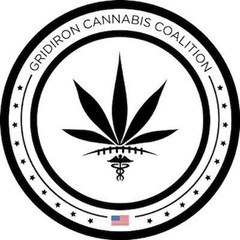 It's time for the Super Bowl! I wonder how many of the athletes playing are consuming cannabis on a regular basis. Chances are, quite a few. Cannabis and football has been a hot topic over the past few years as more former NFL pros have come out of the green closet to advocate for its use as a medicine. Highlighted in Season 2 of the Netflix show, Disjointed, the Gridiron Cannabis Coalition got to make a public service announcement calling for the use of cannabis over opioids. The Gridiron Cannabis Coalition's "mission is committed to the evolution of the natural healing elements of the cannabis plant."
Other groups of former professional athletes, like Athletes for Care, are also advocating heavily for the NFL to let
players consume cannabis. Athletes for Care was "founded by a group of pro athletes who are uniting as one voice to advocate for research, education, and compassion when addressing important health issues facing athletes and the public at large." In addition to encouraging the NFL to allow cannabis, they have been very active in advocating for the legalization of cannabis in several non-legal states. With a professional athlete roster of 41 and growing, they've got a lot of valuable experience and expertise to share.
With football being such a high impact sport, injury is just a part of the game. The major problem is the prescription of addictive opioids and other pharmaceutical pain killers to treat these injuries. In a recent interview, Super Bowl Champion Marvin Washington mentions, "NFL players are four times more likely to abuse opiates than the rest of society—that tells you what's happening with my peers and people that I played with." It's sad to hear those kinds of odds considering how addictive opioids are, and how often they're prescribed.
I personally overcame an addiction to opioids using cannabis, and I fully believe the NFL needs to address this problem. I was inspired recently by a call to action by the Uncle Cliffy team. In a recent article they encouraged fans to contact the NFL, calling for the end of cannabis prohibition. I participated, and sent a message through the NFL website. I now encourage you to share your opinion with the NFL. You can contact the NFL website here, or you can mail a physical letter of complaint to the NFL Headquarters at National Football League, 345 Park Avenue, New York, NY 10154. I hope you can participate in any way. It's time the people spoke up for these athletes the way these athletes are speaking up for all of us!