Gorilla in the Rockies!
Photo credit: Pixabay.com
'Tis the season for winter festivals that take your mind off the cold! Whether you're celebrating the 13th Annual Boulder International Film Festival or Frozen Dead Guy Days, j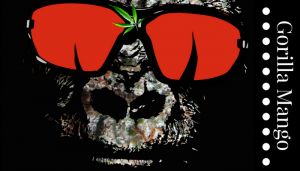 ust add a primate and a little fruit and you've got yourself a party.  Confused?  Do
n't be; I'm talking about Gorilla Mango, an impressive strain known for its hybrid balance which makes it an all-day favorite.  Get ready for a residual ride of gleeful gratification and profound bliss with Gorilla Mango and here's why:
Primal Instinct: It won't leave you beating your chest for attention, but it will create an elated spirit of joy and animation.  The strain enlists the likes of Gorilla Glue #4 and Strawberry Mango Haze.  Unlike most Gorilla Glue strains, the #4 emits a rel
xed confidence, great for random festival conversations.   The #4 almost didn't survive…its origin began when a grower tossed the strain from his grow, only to be rescued by a fellow grower who resurrected the strain a few years later and decided it was worth keeping.  Like the instinct and perseverance of the plant, you will find yourself invigorated, cool and in charge.
Nature's Bounty: Ask and you shall receive; mother nature has provided a sweet treat with no calories!  The mango side of this strain is a sativa
concoction of Strawberry Mango Haze, a sweet fruity amalgamation that compliments the earthy sour of Gorilla Glue #4 leaving your senses somewhere in a strawberry field forever.   If you can stop smelling it long enough to take a closer look,  the buds are colorful and reminiscent of ripe mangos ready for picking.
Universal Good Vibe:  There is a conspiracy for fun built into this strain.  The clarity and zest is conducive to a day of clever comebacks, happenstance conversations, and mirthful meetings.  But fair warning, pace yourself with this one, too much of a good thing will leave you learning a lesson on over indulgence.
Before you head out to the festivals around town, stop by Boulder Wellness, a grower-owned cannabis dispensary and ask for the top shelf Gorilla Mango.  With an impressive 23.79% THCA and the unusual interaction of flavors, you'll be in a festival mood long past the weekend.
As always,
consume responsibility.
Peace, Love, and Wintertime Festivals!
Lori
*Cannabis products are intended for adults over 21.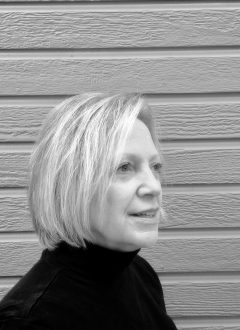 Lori Malcolm hails from a mountain town in western Maryland where she studied marketing, at Frostburg State University. She left a career in sales and sold her home to discover America from the front seat of her Subaru. After 48 states and 30 National Parks, Colorado was her first choice to call home. After her two year journey, Lori settled in Boulder County and rekindled an old passion with cannabis. Her affinity with the ancient plant intensified after watching her husband suffer from the debilitating impact of rheumatoid arthritis and then seeing the incredible results of CBD tinctures to his continued recovery. Lori currently works as a content writer and a cannabis trimmer. As an outdoor enthusiast, Lori enjoys all things Colorado, like hiking a 14'er or snowshoeing the high county. As a perpetual traveler, she looks forward to her next adventure, wherever it may take her. She and her husband reside in Lafayette, CO along with their two cats, Sage and Meadow.