Alien Space Pop News
The earthlings fascination with space keeps us looking to the heavens, but in this case, deep space rises from the soil with Alien Space Pop.  This 'indica dominate' strain, couples Black Cherry Soda with White Fire Alien OG for a match made in space!  Take this intergalactic opportunity and familiarize yourself with this sweet alien with a side of soda-pop; here's what you'll discover:
The Visual: Like looking into deep space, Alien Space Pop is a shimmering bud heavy with trichome
s and a cosmic spectrum of color.  Take a moment to stare into the dense structure of this bud and see the universe at work.
The Essence: Close your eyes and imagine a tall glass of carbonated black cherry soda with a slice of lemon.  Before you take the first sip, smell the sweet and citrus flavors infused from atop the glass…that's what Alien Space Pop smells like.  Expect attributes similar in taste.  The first taste is an alliance of pine, sweet berry, and citrus,  finishing off with an earthen flavor, leaving you well grounded.
Physical Attributes: Gravity will be strong with this one.  Settle in for an evening of deep sleep and relaxation.  Keep in mind, the experience will be different based on your medical needs.  Don't let the indica attributes fool you; some experience a sativa body balance with this strain promoting a happy and creative moment of clarity before entering deep space (sleep).
And now for the news: on this day Feb 6, 1971, NASA Astronaut Alan Shepard teed-off on the moon using a 6-iron he brought along from earth.  What better reason to give Alien Space Pop a try and continue the exploration of space; a new frontier, one plant at a time!  This strain is available at Trill Alternatives in Boulder; along with other out of this world strains!
As always, please consume responsibly, here on earth.
Peace, Love, and the Power of Cannabis!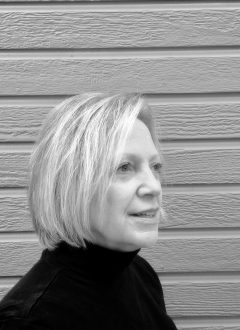 Lori Malcolm hails from a mountain town in western Maryland where she studied marketing, at Frostburg State University. She left a career in sales and sold her home to discover America from the front seat of her Subaru. After 48 states and 30 National Parks, Colorado was her first choice to call home. After her two year journey, Lori settled in Boulder County and rekindled an old passion with cannabis. Her affinity with the ancient plant intensified after watching her husband suffer from the debilitating impact of rheumatoid arthritis and then seeing the incredible results of CBD tinctures to his continued recovery. Lori currently works as a content writer and a cannabis trimmer. As an outdoor enthusiast, Lori enjoys all things Colorado, like hiking a 14'er or snowshoeing the high county. As a perpetual traveler, she looks forward to her next adventure, wherever it may take her. She and her husband reside in Lafayette, CO along with their two cats, Sage and Meadow.