Cannabis Craft Night: Color Me High
Feeling stressed?  After you medicate with your favorite strain, sit up straight and create a masterpiece with the simple tools of childhood: crayons and colored pencils. I came across a Leafly article about the adult coloring book craze hitting America.  I love this idea! Instead of an expensive night out on the town, gather your friends around the kitchen table for a "Cannabis Coloring Party."  Here are a few unique coloring books I found to add to the list:
Helpful hint: Don't forget to search Pinterest for FREE downloadable cannabis coloring pages too!
Colorado Cannabis – From local Aurora, Colorado artist Polly K. Magnus, her illustrations are powerful hand drawn images.  Use any medium like markers, pencil, blank back pages for easy coloring and copying for personal use. If you love the plant, you will have hours of fun. The proceeds from the sales of this coloring book help support Cannabis friendly nonprofits.  Photo credit: Amazon.com
Make Life Your Bitch – This coloring project translates stress into colorful language we can all understand but don't always verbalize.  Share your ornery side and let those naughty words come alive in color. Once complete, these works of art are suitable for framing as a reminder: "You got this, bitch!" Photo credit: Amazon.com
Refer Madness Mandelas – Filled with beautiful mandalas, this cannabis-inspired coloring book provides a tranquil way to leave your troubles under a bridge somewhere and feel uplifted and spirited.  Each mandala is accompanied by a cannabis quote from folks you know and trust which will both inspire and invigorate your artist nectar.  Photo credit: Amazon.com
Sit the F*ck Down and Color – Too busy for a little down time?  As this title implies, there is always time to color.  With illustrations by Outrageous Kate, these pages produce giggles, gasps, and maybe a few new terms to add to your vocabulary.  But, I have to say, this is vulgarity at its most beautiful. Photo credit: Amazon.com
Make it a weekly thing, get the gang together for a night of simplistic and euphoric art.  Stop by your favorite dispensary and ask your budtender for suggestions on strains to enhance creativity, like: Chocolope (sativa), Northern Lights (indica), or Pineapple Trainwreck (hybrid).   Then, just add friends and color your world high!
Cannabis and related products are for adults 21 and older.
Peace, Love, and the Color of Cannabis,
Lori
Feature Image Photo Credit: Pixabay.com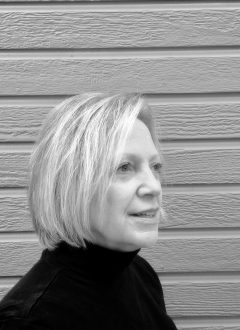 Lori Malcolm hails from a mountain town in western Maryland where she studied marketing, at Frostburg State University. She left a career in sales and sold her home to discover America from the front seat of her Subaru. After 48 states and 30 National Parks, Colorado was her first choice to call home. After her two year journey, Lori settled in Boulder County and rekindled an old passion with cannabis. Her affinity with the ancient plant intensified after watching her husband suffer from the debilitating impact of rheumatoid arthritis and then seeing the incredible results of CBD tinctures to his continued recovery. Lori currently works as a content writer and a cannabis trimmer. As an outdoor enthusiast, Lori enjoys all things Colorado, like hiking a 14'er or snowshoeing the high county. As a perpetual traveler, she looks forward to her next adventure, wherever it may take her. She and her husband reside in Lafayette, CO along with their two cats, Sage and Meadow.