Cannabis Craft Night: How To Make a Thai Stick to Share
What is a Thai Stick?  Think of it as a cannabis version of a shish kabob made with your favorite strains all wrapped up to look like a well rounded cigar.  The Thai Stick became legendary back in the 60's when soldiers returned from war with stories of powerful weed rolled tight to look like cigars that would burn for hours.
With access to recreational cannabis, residents in legal states can revive the art of the legendary Thai Stick at home.  This vintage practice embraces the communal elements that bring people together.  If you are a hands-on person who likes to create works of art to share, maybe a Thai Stick should be your next project…
To build a Thai Stick you'll need the following:
Fluffy Buds
1-2 Bamboo Skewer
Plenty of Hemp Sting
Hash or CBD Oil
Teaspoon of Keif
3 Fan Leaves
Parchment Paper
Step I – The Bud Prep
Start with a bamboo skewer the desired length for the project.  Coat the skewer with hash oil or CBD oil, which will work as an adhesive for the buds.  Add the buds to the skewer, press them onto the stick, then bind them with hemp string.  Continue to wrap and buds with hemp string until buds are secure and enveloped by string.  Wrap the bud stick in parchment paper and store in the regenerator for a three days or until buds appear to solidify.
TIP: The fluffy buds work best to pack on to the bamboo stick. Make sure that you don't use extremely dense buds or you'll end up with a harsh smoke.
Step II – The Rolling Stage
After three days, gently remove the hemp string.  The buds should remain on the stick.  With a brush or eye dropper, coat the buds with generous amounts of hash oil or CDB oil and sprinkle with keif.  While it's still sticky, apply the first fan leaf as a 'rolling paper,' then rewrap with hemp cord and put back in parchment paper and refrigerate for one day.  Repeat process with oil and keif using two more fan leaves and refrigerate one day for each fan leaf layer.
TIP: Keep layers of oil thin, too much will cause it to drip when lit.
Step III – The Curing Stage
Add Thai Sticks to a plastic bag and place in the ground, at least three feet under the surface, and let cure for 30 days.  Curing is the key to solidifying the bud and creating a smooth blend of flavors in the final product.
TIP: If you are the impatient type, store your Thai Sticks in a vacuum sealed bag for one week before smoking.
Step IV – Unearth the Treasure
When time is up and curing is complete, unearth the Thai Stick.  Before you indulge, unwind the hemp cord carefully.  Remove the bamboo skewer slowly; it will leave a perfect tunnel in the center to inhale the essence of your work. Your Thai Stick is ready to share.
TIP: Stay in for the evening when you light this masterpiece, it will enlighten all your senses and trigger the buzz of a lifetime.
Are you more visual? Here is an instructional video to see how its done.
Peace, Love, and Powerful Cannabis
Lori
Photo Credit: Reddit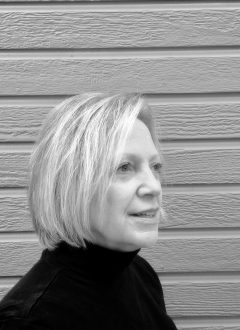 Lori Malcolm hails from a mountain town in western Maryland where she studied marketing, at Frostburg State University. She left a career in sales and sold her home to discover America from the front seat of her Subaru. After 48 states and 30 National Parks, Colorado was her first choice to call home. After her two year journey, Lori settled in Boulder County and rekindled an old passion with cannabis. Her affinity with the ancient plant intensified after watching her husband suffer from the debilitating impact of rheumatoid arthritis and then seeing the incredible results of CBD tinctures to his continued recovery. Lori currently works as a content writer and a cannabis trimmer. As an outdoor enthusiast, Lori enjoys all things Colorado, like hiking a 14'er or snowshoeing the high county. As a perpetual traveler, she looks forward to her next adventure, wherever it may take her. She and her husband reside in Lafayette, CO along with their two cats, Sage and Meadow.