Consumption Junction
Where do you go to consume marijuana legally in Boulder?  A perplexing question for the thousands of tourists who come to our city looking for the "cannabis experience."  Even more disappointing, the residents who live here don't have access to a legal space either.  As a matter of fact, adults over the age of 21 may consume marijuana on private property with the homeowners permission— and that's it!  Even if you rent, take a minute to check your lease for addenda about cannabis consumption.  Chances are, consumption is prohibited anywhere on the property, including the confines of your apartment.
Now, for the good news, change is on the way, at least for Denver. The city is on the cusp of approving, the first of its kind, ordinance to permit and regulate public marijuana use.  The measure, Initiative 300 (passed last November) creates a four-year pilot program allowing businesses like cafes, yoga studios, and cannabis clubs to seek permits for "bring-your-own cannabis" venues.  However,  bars and restaurants that serve alcohol were removed from the mix within days of the measure passing. So far, the measure will allow vaping and edibles indoors, and smoking outdoors in approved areas.  As the saga continues, a consumption advisory committee made up of health authorities, police, activists, and business owners are meeting to suggest regulations and rules, but ultimately, city regulators will have the last word.  There's no deadline for the final rules, but supporters of Initiative 300 hope to see the city start accepting applications by this summer.
At this juncture, what does it mean for Boulder?  Well, for now, it means business as usual.  In time, results of the Denver's public consumption measure will demonstrate a hopeful example of how cannabis can coexist in an urban environment, maybe even Boulder.  Until then, consider these alternatives for your local consumption junction:
420-Friendly Accommodations: Choose from 10 amazing locations in Boulder that pamper to the cannabis lifestyle.  Experience Boulder like a local! If you're a private homeowner and want to host cannabis tourists, add your own listing.
Colorado 420-Inspired Photo Safari:  Spend the day with your camera and enjoy the creativity of cannabis with this Boulder based business. Jump in for a guided Colorado safari with a world-renowned photographer and create your own "winning shot."
Loopr: Ride the only mobile cannabis lounge in the world, but you'll have to head to Denver for this one.   Hop aboard a luxury bus with other like-minded cannabis enthusiasts and be chauffeured around town while enjoying your favorite marijuana products.  No weed, no worries.  There are scheduled stops at dispensaries along the route.
Peace, Love, and the Power of Cannabis!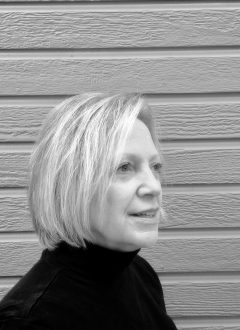 Lori Malcolm hails from a mountain town in western Maryland where she studied marketing, at Frostburg State University. She left a career in sales and sold her home to discover America from the front seat of her Subaru. After 48 states and 30 National Parks, Colorado was her first choice to call home. After her two year journey, Lori settled in Boulder County and rekindled an old passion with cannabis. Her affinity with the ancient plant intensified after watching her husband suffer from the debilitating impact of rheumatoid arthritis and then seeing the incredible results of CBD tinctures to his continued recovery. Lori currently works as a content writer and a cannabis trimmer. As an outdoor enthusiast, Lori enjoys all things Colorado, like hiking a 14'er or snowshoeing the high county. As a perpetual traveler, she looks forward to her next adventure, wherever it may take her. She and her husband reside in Lafayette, CO along with their two cats, Sage and Meadow.