Hemp, the helpful kin of cannabis.
We indulge in the latest information on cannabis strains, concentrates, and edibles, but we often lose sight of the counter-culture of hemp, the tame and useful cousin of cannabis.  Remember, it's up to us to educate our peers, parents, and the nay sayers on the benefits and logic of this banned miracle plant. Here are Hemp facts everyone should know and share:
Grown around the world for over 12,000 years, hemp has been used for fiber and food for centuries.  Of course, that all changed in the United States with the  Marijuana Tax Act of 1937.  Look at what we are missing out on! Photo credit: Belize Ag Report
Hemp is already a worldwide commodity and the United States Congress says it's perfectly legal to import hemp from other countries but not legal to grow in the United States under federal law.  A real WTF policy!!! Oh, and "hemp" is not a term that is found in federal law. Photo credit: Citizens Action Network
Without the intoxicating effects, hemp contains just a trace of THC and is not harmful or addictive. But look at what the CBD components can do. Photo credit: HempLifeDrops
Contrary to belief, the Declaration of Independence was NOT written on hemp paper, but parchment.  Either way, celebrate hemp and it's classy cousins!
Peace, Love, and the Power of Hemp! Let's make America 'green' again!
Lori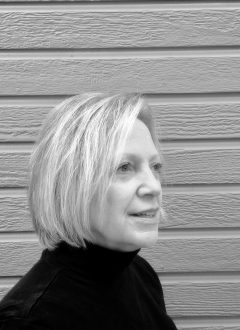 Lori Malcolm hails from a mountain town in western Maryland where she studied marketing, at Frostburg State University. She left a career in sales and sold her home to discover America from the front seat of her Subaru. After 48 states and 30 National Parks, Colorado was her first choice to call home. After her two year journey, Lori settled in Boulder County and rekindled an old passion with cannabis. Her affinity with the ancient plant intensified after watching her husband suffer from the debilitating impact of rheumatoid arthritis and then seeing the incredible results of CBD tinctures to his continued recovery. Lori currently works as a content writer and a cannabis trimmer. As an outdoor enthusiast, Lori enjoys all things Colorado, like hiking a 14'er or snowshoeing the high county. As a perpetual traveler, she looks forward to her next adventure, wherever it may take her. She and her husband reside in Lafayette, CO along with their two cats, Sage and Meadow.