High Notes from the Stars!
Photo Credit: Pixaby.com
Do celebrities influence your purchase power? Sure they do—with cars, clothes, and even cannabis!  There are celebrity products at local Boulder dispensaries endorsed and produced by the likes of Willie Nelson and Snoop Dog, with local ties closer than you think!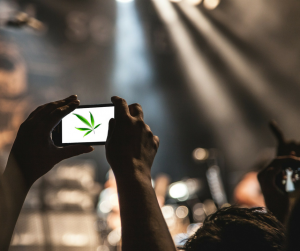 The red-head with pigtails.  Willie Nelson is known for 3 things: music, hair, and weed.  If you've ever listened to any of Willie's music, there are plenty of references to his beloved herb.  His April 20, 2012, release "Roll Me Up and Smoke Me When I Die," is a collaboration of like-minded musicians, including vocals by Snoop Dogg.  The story goes that through the years his fans have shared so much herb with Willie, he simply wanted to return the favor with Willie's Reserve. Packaged in the spirit only Willie can deliver, choose from flower, ready-rolls, and vape pens in a variety of strains approved by the herb-master himself.  Available at local Boulder dispensaries, Terrapin Care Station and Elements Boulder, Willie's Reserve is also locally grown in nearby Nederland and other Colorado locations.  Willie's Reserve is a lot like his music: rustic  entertainment for the entire evening.
It's a Dogg's life.  As a man of music, Snoop Dogg has elevated his career in more than one way over the years. However, his greatest accomplishment happened in 2015; he was the first celebrity to endorse and brand legal cannabis products called LEAFS BY SNOOP.  The product line includes: flower, shatter, wax, candy bars, drops and fruit chews.   But by far, the most notable find is the Strawberries 'n Cream with Waffle Bits Candy Bar, a Snoop Dogg original.  It's worth exploring the flower too. It's easy to find your happy place with this brand.  As Snoop would say, "Let's medicate, elevate, and put it in the air!" Pick up your Dogg Treats at GreenTree Medicinals in Boulder.
The power of women!  It's no surprise, the ladies of cannabis have hit the mark again!  This time Whoopi Goldberg has teamed up with Maya Elisabeth, the founder of Om Edibles (a seven-time winner at High Times Cannabis Cup)  to launch a line of synergistic products to provide relief for menstrual discomfort.   Not yet available in Colorado, it is worth the mention since Whoopi and Maya may be on to something huge for the generations of women who suffer monthly.  Unless you are planning a road trip to California, (if you do, tell Whoopi and Maya I say hello) sit tight, help may be on the way soon.
There are plenty of other celebrities making their way onto the counter culture of cannabis investments like Tommy Chong, Melissa Etheridge and Wiz Khalifa, to name a few.  With a little star power, the sky's the limit to hit that high note!
Peace, Love, and Cannabis,
Lori
Cannabis products are designed for adults 21 and older.  Please consume responsibly.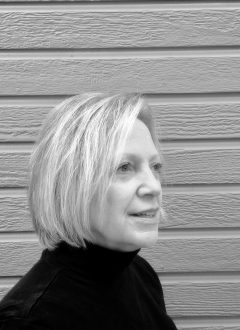 Lori Malcolm hails from a mountain town in western Maryland where she studied marketing, at Frostburg State University. She left a career in sales and sold her home to discover America from the front seat of her Subaru. After 48 states and 30 National Parks, Colorado was her first choice to call home. After her two year journey, Lori settled in Boulder County and rekindled an old passion with cannabis. Her affinity with the ancient plant intensified after watching her husband suffer from the debilitating impact of rheumatoid arthritis and then seeing the incredible results of CBD tinctures to his continued recovery. Lori currently works as a content writer and a cannabis trimmer. As an outdoor enthusiast, Lori enjoys all things Colorado, like hiking a 14'er or snowshoeing the high county. As a perpetual traveler, she looks forward to her next adventure, wherever it may take her. She and her husband reside in Lafayette, CO along with their two cats, Sage and Meadow.