History in the making…
Photo Credit: Pixabay.com
If you are a women employed in the cannabis industry, congratulations you are making history not only in a ground breaking industry, but you are setting a new standard for women around the world.  Even with the political uncertainty in the cannabis sector, women are making their mark and here's how.
Discover.  For the first time ever, women are changing the stigma of ladies in power.  With a national average of only 22% of women in executive roles, the cannabis industry is changing that- according to Marijuana Business Daily, currently 36% of executive roles in the cannabis sector are held by women. For the first time ever, women are more likely to hold executive titles in every major sector of the cannabis industry than in the general workforce at large.  In Colorado, there are more than 18,000 new  jobs and countless new business owners who are discovering the success in the cannabis industry.
Grow.  As more women enter the cannabis spotlight, keep your eye on WomenGrow, a national network dedicated to creating connections, providing education, and most importantly, empowering women to step into leading roles in the industry. Women Grow was founded in 2014 by Jane West and Jazmin Hupp; these ladies have changed the composition of the board room and offer sound advice on getting started in cannabis.  #WomenGrow has more than 35 chapters in the U.S. and Canada and they continue to cultivate a progressive and influential path for women around the world.
Now.  There is no time like the present to find a job in the cannabis industry.  With hundreds of cannabis jobs available today, start your search using tools like indeed.com or 420Careers.com.  Becoming more frequent are cannabis job fairs, sponsored by large cannabis recruiters like #Vangst, who work directly with employers to fill professional and skilled positions.  In early, January 2017, a cannabis job fair brought the likes of over 2,500 job seekers to Denver.
So, ladies, what are you waiting for?  Your new career awaits.  Chances are, any skills you have technical, professional, scientific, administrative, etc. can be applied to the cannabis industry right now.  Start small and work your way up (q
uickly) to a seat at the board room conference table.   Ladies, your success is waiting…oh, and you guys out there are welcome too!
Peace, love, and women who make history!
Lori
#WomenHistoryMonth
Cannabis products are designed for adults 21 and older.  Please consume responsibly.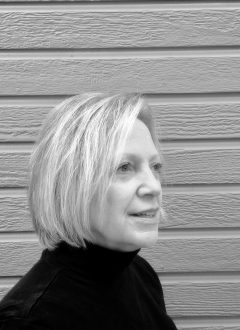 Lori Malcolm hails from a mountain town in western Maryland where she studied marketing, at Frostburg State University. She left a career in sales and sold her home to discover America from the front seat of her Subaru. After 48 states and 30 National Parks, Colorado was her first choice to call home. After her two year journey, Lori settled in Boulder County and rekindled an old passion with cannabis. Her affinity with the ancient plant intensified after watching her husband suffer from the debilitating impact of rheumatoid arthritis and then seeing the incredible results of CBD tinctures to his continued recovery. Lori currently works as a content writer and a cannabis trimmer. As an outdoor enthusiast, Lori enjoys all things Colorado, like hiking a 14'er or snowshoeing the high county. As a perpetual traveler, she looks forward to her next adventure, wherever it may take her. She and her husband reside in Lafayette, CO along with their two cats, Sage and Meadow.