LEAF OF THE WEEK – LA Chocolat
Welcome to the first installment of our weekly series, LEAF OF THE WEEK.  We introduce, educate, and communicate "matters of interest" in the cannabis industry.  With the biggest chocolate holiday just around the corner, what better way to celebrate than to share the love with LA Chocolat, a DNA Genetics hybrid flower.   This hard to find indica dominate combines the popular LA Confidential with the sativa likings of Chocolope in this 60/40 blend.

The display is frosty with hints of violet peaking through the dense structure. Breaking down the buds is easy and grinder-friendly.  The flower burns evenly and slow, leaving clean white ash.
The taste disposition is smooth and mellow.  With just a hint of sweet and a scintilla of earth, the union of the two delineates the profile as a match made in heaven.   Even with a hefty toke, there was no coughing or discomfort with the inhale or exhale.
The impact is fast and effective.  The cerebral high builds a giddy and euphoric attitude while the body approaches a relaxed state.  Be prepared to laugh your way to sleep, but not before your appetite reminds you to grab a bite to eat.
If you want to make LA Chocolat part of your Valentine's Day celebration this year,  you'd better shop now! I found it at the 14'er Boulder dispensary, but it doesn't last long on shop shelves.  Take it a step further, (if you want to come off as adorable) give the gift of fine chocolate and replace a piece with a bud of LA Chocolat!  Chocolate=Love!
If you have a cannabis-based product or business, let us help promote it with LEAF OF THE WEEK!

Peace, Love, and the Power of Cannabis
Cannabis products are designed specifically for adults 21 and older.  Please consume responsibly.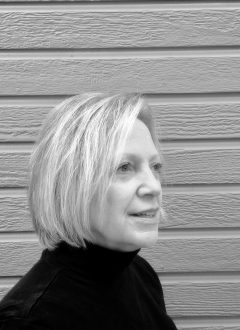 Lori Malcolm hails from a mountain town in western Maryland where she studied marketing, at Frostburg State University. She left a career in sales and sold her home to discover America from the front seat of her Subaru. After 48 states and 30 National Parks, Colorado was her first choice to call home. After her two year journey, Lori settled in Boulder County and rekindled an old passion with cannabis. Her affinity with the ancient plant intensified after watching her husband suffer from the debilitating impact of rheumatoid arthritis and then seeing the incredible results of CBD tinctures to his continued recovery. Lori currently works as a content writer and a cannabis trimmer. As an outdoor enthusiast, Lori enjoys all things Colorado, like hiking a 14'er or snowshoeing the high county. As a perpetual traveler, she looks forward to her next adventure, wherever it may take her. She and her husband reside in Lafayette, CO along with their two cats, Sage and Meadow.