Make and Bake!
If you've been to a dispensary lately, you know there is no shortage of marijuana edibles on the shelves. Did you know you can make your own cannabis-infused goodies at home without the smell or mess?  It's easy, healthy, and you control the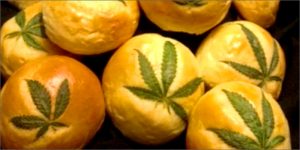 dosage.
The Plan.  Before you begin, start with the end in mind.  What do you wish to achieve with this dish or recipe?  First, if you plan to entertain friends, use a strain that has a pleasant psychoactive effect to ensure plenty of laughs. If it's for a medical purpose, consider using a hemp strain high in CBD or indica.
The Science. If you plan to make your own butter or oil, remember the step to decarboxylate (add heat) to activate the THC or CBD, otherwise the human digestive system does not have the ability to process raw THCA or CBDA. It's important to understand the nomenclature of the plant and  the key compounds, THCA and CBDA. THCA is the major cannabinoid in cannabis, while CBDA predominates in fiber-type hemps. Neither become "activated" until heat is applied.
The Prep. Most marijuana-inspired recipes call for some type of canna butter or canna oil, as a replacement to the standard butter or oil.  Of course there is the DIY methods out there but they leave the kitchen a smelly mess. Simplify the process with one affordable kitchen gadget, a LEVO oil infusion machine.  This nifty machine looks like a coffee maker but can infuse any oil or butter with any herb or spice imaginable.  Inspired to make her own edibles, Christina Bellman, concocted the idea for #LEVO oil infusion as a student and she is already revolutionizing the way the world cooks with cannabis. This simple gadget allows you full autonomy over your ingredients, process, and consumption.  And isn't that what it's all about?
The Recipe. Once you've selected a method to make cannabis-infused butter or oil, then it is time to add it to your favorite recipes.  Add infused oil and butter to pasta dishes, cake mixes, dips, and sauces as part of your daily dosage or just for the fun of it.   I've included my favorite "Wake & No Bake Cookies" recipe below.  Happy baking 🙂
WAKE AND NO-BAKE COOKIES
Ingredients:
▪2 cups sugar
▪1/4 cup cocoa powder
▪6 tablespoons canna butter
▪1/2 cup of milk
▪1 cup peanut butter
▪1 tablespoon vanilla
▪3 cups of oatmeal
▪One sheet of wax paper
Directions:
In a saucepan, mix together sugar, cocoa, canna butter and milk, then bring to a rolling boil. Allow mixture to boil for exactly two minutes, remove from heat and add the peanut butter, vanilla and oatmeal. Once thoroughly mixed, quickly spoon dabs onto wax paper to cool.  Mmmmm… come on, taste the freedom!
As always, please consume cannabis products responsibly.  Know the laws in your state!
Lori
Photo credit: catholicfoodie.com; herb.co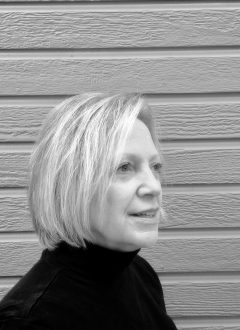 Lori Malcolm hails from a mountain town in western Maryland where she studied marketing, at Frostburg State University. She left a career in sales and sold her home to discover America from the front seat of her Subaru. After 48 states and 30 National Parks, Colorado was her first choice to call home. After her two year journey, Lori settled in Boulder County and rekindled an old passion with cannabis. Her affinity with the ancient plant intensified after watching her husband suffer from the debilitating impact of rheumatoid arthritis and then seeing the incredible results of CBD tinctures to his continued recovery. Lori currently works as a content writer and a cannabis trimmer. As an outdoor enthusiast, Lori enjoys all things Colorado, like hiking a 14'er or snowshoeing the high county. As a perpetual traveler, she looks forward to her next adventure, wherever it may take her. She and her husband reside in Lafayette, CO along with their two cats, Sage and Meadow.