Meet me on the dark side of the moon.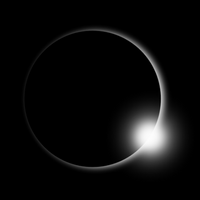 By now, you've probably heard about the upcoming total eclipse taking place on Monday August 21, 2017.  While it's not unusual to hear about an eclipse taking place somewhere in the world, it is a bit unique that it has been 99 years since the residents of the US have been in the direct path of such a celestial event.  In fact, NASA hosts Eclipse2017 , a website dedicated to the upcoming eclipse with interactive maps, events, education, and even how to host a viewing party.
Where to view:  If you live in Boulder, you can expect a partial eclipse of about 93.1 percent, which is still an epic event.  You can expect viewing parties at local parks, open space, and of course, the Fiske Planetarium in Boulder will have solar telescopes available.  Check with your local pub, dispensary, and yoga studio if they have plans to do something special for the event.  If you decide to head for the totality path, our neighbors to the north in Wyoming and Nebraska will experience complete the total eclipse.   Keep your eye on the weather forecast and have a back up plan if clouds move in.
What about weed:  As you know, public consumption in Colorado is illegal.  Be sure to indulge in your favorite cosmic strains in the privacy of your home before you go to any eclipse viewing party.  Ask your local dispensary if they have an #Eclipse2017 recommended stain to enhance your eclipse viewing experience.  However, if you decide to head out of state, I recommend you leave your stash behind.  Wyoming and Nebraska are not pot-friendly and Wyoming made it very clear in this recent post.
What to wear: The must-have item is solar glasses.  Don't be fooled or misled by imposters, make sure your solar viewers are stamped with the compliance ISO 12312-2 seal.  With solar viewers flying off the shelves, there is always the option to make your own.  Watch this video to make an eclipse viewer with items you have at home.  Bottom line, never look directly at the sun without 'solar-approved' lenses and as a reminder, high-end sunglasses do not count as protection.  Prolonged exposure of the sun to the unprotected eye causes irreversible damage; please wear approved solar eyewear or make a viewer and see the world another day.
What to do:  Relax and experience history in the making.  Put the phone down and exist in the moment.  Converse with the people around you and celebrate our common connection to the universe in all that you touch and all that you see.  If you've never listened to Pink Floyd's 'Eclipse', it is time that you do; if you're already a fan, then I'll met you on the dark side of the moon.
Cannabis is for adults 21 years and older.  Please consume responsibly.
Peace, Love, and Cannabis!
Lori
Photo Credit: Pixabay.com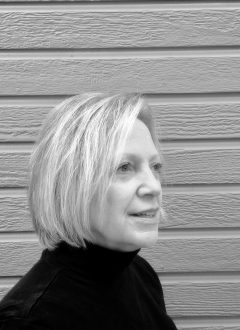 Lori Malcolm hails from a mountain town in western Maryland where she studied marketing, at Frostburg State University. She left a career in sales and sold her home to discover America from the front seat of her Subaru. After 48 states and 30 National Parks, Colorado was her first choice to call home. After her two year journey, Lori settled in Boulder County and rekindled an old passion with cannabis. Her affinity with the ancient plant intensified after watching her husband suffer from the debilitating impact of rheumatoid arthritis and then seeing the incredible results of CBD tinctures to his continued recovery. Lori currently works as a content writer and a cannabis trimmer. As an outdoor enthusiast, Lori enjoys all things Colorado, like hiking a 14'er or snowshoeing the high county. As a perpetual traveler, she looks forward to her next adventure, wherever it may take her. She and her husband reside in Lafayette, CO along with their two cats, Sage and Meadow.