Mother's little helper has been replaced; meet Mary Jane!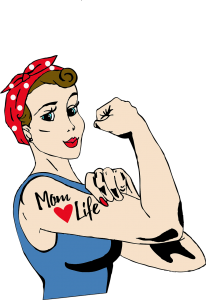 Who wisely gives advice, exudes confidence, and suddenly loses her appetite when there is only one slice of pie? You got it, "Mom." Raising kids is not what it used to be, but today's Mom's have figured out how to find balance between marriage, kids, and a career. Decades ago, mother's little helpers usually included alcohol and pills; a deadly combination for all involved. Since then, a paradigm shift has occurred and more and more Moms turn to cannabis for stress relief.  Contrary to the nay sayers, cannabis is safer than alcohol and pharmaceuticals for Mom's mood enhancement.  If you wonder why Mom needs a mood enhancer, then it's obvious you're not a Mom. Pulled in a million directions, Mom somehow manages to keep everyone happy, and it's just as important that Mom finds a happy place too.  Here are three extraordinary Moms that manage to find balance at home with Mother's little helper, Mary Jane. 
What's it really like being a working mother today? Ask Trisha Williams, mother of three and owner of LoCol Love, LLC, a cannabis wholesaler in Boulder, Colorado.  Mrs. Williams is a modern day Mom and entrepreneur with a mission to provide, educate, and lift the social stigma associated with cannabis.  With open communication at home, she and her husband educate their young children on the medical benefits of their career focus.  As a family business, #LoColLoveFarms has the support of three generations of strong women who stand firm behind Mrs. William's career choice in a precarious industry dominated mostly by men.  As a champion for the cannabis movement, it wasn't always that way for Mrs. Williams.  Growing up, she was taught about the dangers of marijuana, like the rest of us.  It wasn't until she was introduced to cannabis not by peer pressure, but in a comfortable safe environment with someone she trusted, her husband.  After her positive first experience, her natural curiosity led her to research how cannabis affects the human body.  The research was undeniable and her passion to provide alternative medicine evolved into something beautiful, or as I like to call it #LoColLove.  So, how does she explain her job to her kids?  Amazingly, the Williams children understand precise terminology like cannabinoids and terpenes and know the plants are for medicine.  However, the kids biggest complaint is they wish they could participate in "bring your kid to work day," unfortunately, state law prohibits children in or near a cultivation facility.  Like most parents, Mrs. William's daily routine starts and ends with her kids. When the work day ends and the family is fed, homework is finished, and the kids are in bed…a mother's ritual takes place.  Mrs. William's ends her day with a ceremonial bowl of LA Chocolat or Bear Dance (her favorite strains), prepared lovingly by her husband.  This simple sacrament brings two parents (and business owners) together at the end of a long day to laugh, talk, and reflect on family, business, life and Mary Jane.
What would you do if your Mother decided to make a career change to enter the cannabis industry?  That's what my dear friend Mrs. Ceric in Denver, Colorado did!  As a RTD bus driver, Mrs. Ceric, mother of three adult children, thought her new role as driver would serve nicely as her second career after a decade as a cosmetology instructor, NOT! It didn't take long for Mrs. Ceric to realize the bus job broke her spirit and added stress to her life.  With the thought of yet another career change, Mrs. Ceric says, "I didn't like who I'd become on the bus, I had to make a change."  With absolutely no experience in cannabis, Mrs. Ceric turned to the growing industry where her strongest qualifications included an excellent work ethic and the courage to learn something new. Luckily for the  Green Dragon in Denver, Mrs. Ceric accepted an entry-level position over a year ago as a trimmer alongside co-workers half her age.  Turns out, she was a natural with the plant and quickly out-paced her co-workers and has since promoted to inventory control.  But ironically, Mrs. Cenic had not used cannabis in over 25 years but was working with the forbidden plant of her youth.  Now, faced with telling her kids about her new profession, Mrs. Ceric was a bit nervous but proud of her personal accomplishment. Needless to say, her kids were proud too. It was her older sister who struggled with the thought, but later came to appreciate the medicinal side of cannabis.  As a grandmother of five, Mrs. Ceric is always open to discussion about the job she LOVES. When her oldest granddaughter of twelve asked where she worked, she provided a thoughtful  explanation and her granddaughter simply replied, "Ok Grandma," and that was the end of it.  Curious like most, Mrs. Ceric reintroduced herself to cannabis after a 25-year long hiatus and quickly came to realize, "it ain't what it used to be." Now as part of her evening ritual with her husband of 42 years, Mrs. Ceric, Mom, and Grandmother finds solace with an old acquaintance, Mary Jane, to ease away the stress of the day.
What's a Mom to do in a state without legal access to cannabis?  Well, other than consider moving, she does what mom's do best, make it work.  Like my friend from the South, Ms. K (who shall remain anonymous for obvious reasons) is smack dap in the center of the Bible Belt and cannabis is seen as the devil's lettuce and is NOT legal in any form.  As a writer, creative director and mother of a three-year-old, Ms. K found cannabis as a personal escape for stress and anxiety. However, after the sudden loss of a friend, her casual consumption induced anxiety and paranoia; she gave up cannabis completely but missed the relaxation it once provided.  As an alternative to smoking cannabis, her husband recommended she try a CBD tincture, an extracted variation of cannabis without the psychoactive effects.  Pleasantly surprised with the results of the CBD, Ms. K found a natural solution to address her anxiety successfully.  Ms. K appreciates parenthood and wants the very best for her daughter, but sometimes in doing so it takes a toll on her as a person.  Ms. K's remarks say it best, "Cannabis helps me take life as it comes. When I'm able to manage my stress I feel like I can better apply myself to motherhood."  In a state that refuses to budge on cannabis legislation, Ms. K admits, it hard to find like-minded Moms who are open to daily cannabis use where she lives, even though they may exist, the taboo that surrounds the topic leave many (possibly struggling) Mothers in silence. Like most Moms, Ms. K has an instinctive curiosity and continues to educate herself and her family on the power of the plant.  Even in a pot prohibition state, there's one gal Ms.K can always count on – Mary Jane!
As a reminder to all you kids out there, this Sunday is Mother's Day!  Take a moment to call, text, or visit your Mom and let her know you appreciate her in every way!  If you are a Mother and you haven't already, I recommend you meet Mother's little helper,  Mary Jane.
Please consume responsibly.  Cannabis products are for adult use only!
Peace, Love, and the Power of Mom,
Lori
Photo credit: Pixabay.com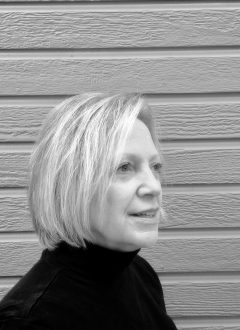 Lori Malcolm hails from a mountain town in western Maryland where she studied marketing, at Frostburg State University. She left a career in sales and sold her home to discover America from the front seat of her Subaru. After 48 states and 30 National Parks, Colorado was her first choice to call home. After her two year journey, Lori settled in Boulder County and rekindled an old passion with cannabis. Her affinity with the ancient plant intensified after watching her husband suffer from the debilitating impact of rheumatoid arthritis and then seeing the incredible results of CBD tinctures to his continued recovery. Lori currently works as a content writer and a cannabis trimmer. As an outdoor enthusiast, Lori enjoys all things Colorado, like hiking a 14'er or snowshoeing the high county. As a perpetual traveler, she looks forward to her next adventure, wherever it may take her. She and her husband reside in Lafayette, CO along with their two cats, Sage and Meadow.