Spring Things!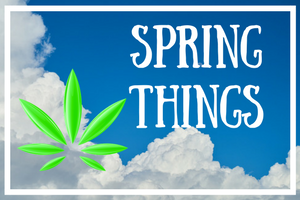 Photo Credit: Pixabay
The first day of spring and the vernal equinox brings equality to day and night.  Observed for thousands of years, this celestial tipping point gives rise for a celebration.  Referred to as spring fever, a term applied to physical and psychological symptoms associated with he arrival of spring, one may notice changes to mood and energy levels.  With a little imagination and some great ganja, make the transition to spring a memorable one.  Here are a few spring parings that will leave your head in the clouds and your feet on the ground.
Excuse me while I kiss the sky.  If the spring weather doesn't cooperate, take your spring fling inside for a "mind-bending" experience at the Fiske's Planetarium.  Liquid Sky is an abstract art show syncing music with digital graphics for an above-your-head moving gallery.  From Jimi Hendrix to Lady Gaga, encounter a classic celestial setting with music in motion.  Before you head to the heavens, enhance the quest with the right mind-set.   Pair up with a favorite of artists and musicians, Blue Dream, a hybrid blend of Blueberry and Haze. The indica undertones bestows a euphoric body high, while the sativa motivates focus with a creative exuberance.  Pick it up at Boulder's Green Room!
High as a kite, why not? With the unseasonable warm temperatures, get outside and elevate a kite into the wide-blue yonder.  If you're kite-less, visit Into the Wind, a Boulder fixture for over 25 years specializing in kites and wind-inspired gifts.  Choose from kites of all shapes and sizes and then head out to Chautauqua Park or any of the many FREE open space parks in Boulder County. Before you head to the Flatirons, make one last stop at Helping Hands Herbal and spread your social butterfly wings with Jillybean, a happy hybrid strain, with flavors of tangy orange and mango.  This sweet strain is a top choice for daytime hours when fun is on the agenda.
Spring is a time to come out of hibernation and find a renewed energy in the season of promise.  Until next time, go fly a kite!
Peace, Love, and the Power of Cannabis,
Lori
Cannabis products are for adults 21 and over.  Please consume responsibly.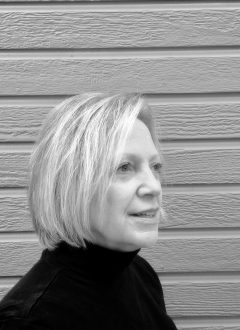 Lori Malcolm hails from a mountain town in western Maryland where she studied marketing, at Frostburg State University. She left a career in sales and sold her home to discover America from the front seat of her Subaru. After 48 states and 30 National Parks, Colorado was her first choice to call home. After her two year journey, Lori settled in Boulder County and rekindled an old passion with cannabis. Her affinity with the ancient plant intensified after watching her husband suffer from the debilitating impact of rheumatoid arthritis and then seeing the incredible results of CBD tinctures to his continued recovery. Lori currently works as a content writer and a cannabis trimmer. As an outdoor enthusiast, Lori enjoys all things Colorado, like hiking a 14'er or snowshoeing the high county. As a perpetual traveler, she looks forward to her next adventure, wherever it may take her. She and her husband reside in Lafayette, CO along with their two cats, Sage and Meadow.