The Charitable Side of Cannabis
Making a donation to charity should never be a hassle, right?  Well, just ask any respectable cannabis-based business owner and they will tell you, it's much harder than you think.  As part of the culture, philanthropy is the foundation of the cannabis evolution; helping one another has always been a core principal.  Unfortunately, the social stigma that surrounds cannabis keeps industry business owners at a disadvantage when they want to be socially responsible and do the right thing and give back to the community that supports them.
Because of federal regulatory issues, many non-profits won't commit to cannabis money in fear of losing their non-profit status or federal funding in the event the current administration decides to take a step backwards on marijuana policy.  In addition, cannabis businesses cannot write-off donations like most companies since they are not recognized as "legal" in the eyes of the federal government, but the same government wants to collect taxes from an industry it doesn't recognize as legit.  Seems a bit unbalanced, doesn't it?
On the plus side, some charities vet and approve cannabis companies and accept contributions from community involvement events.  As an example, the Clinic Colorado raised close to $400,000 for National Multiple Sclerosis Society with an annual Walk/Run community event.  Another Colorado cannabis-based company, Good Chemistry of Denver, offers a "compassion program" that donates medical cannabis to low income or terminally ill patients. Since inception, the Good Chemistry business model is built around compassion and care for patients, first and foremost.  A perfect example of where there's a will, there is a way!
If you want to see a cannabis contributions in construction, check out the Levitt Pavilion in southwest Denver opening later this year.  This new outdoor music venue will host 50 free concerts during the summer along with other events designed to bring people together for the common good.  A collective contribution between O.penVape and Colorado Harvest Company was the largest private donation to the community project.  Be sure to swing by Ruby Hill Park where the amphitheater will soon open to the public; all made possible by the stewardship and generosity of two reputable cannabis-based firms.
Ask your local dispensary how they give back to the community and volunteer to help them.  You'll be impressed with the creative ideas and projects out there to benefit the greater good of the community.  Don't let the positive impact of cannabis go unnoticed, support and share the compassionate side of pot within your social networks.  It is time to#End420Shame.  We can all be part of the solution, just advocate and educate the non-believers.  For the non-profits out there who need funds, start here with #KindColorado and see how a cannabis firm can make a difference in your organization.
In the words of Winston Churchill, "We make a living by what we get, but we make a life by what we give."   If we want to prove the cannabis industry can be beneficial to all, support cannabis businesses who give back and let them know how much we appreciate their commitment to the community.
As always, consume cannabis responsibly!
Peace, Love, and the Power of Cannabis!
Lori
Photo credit: Pixabay.com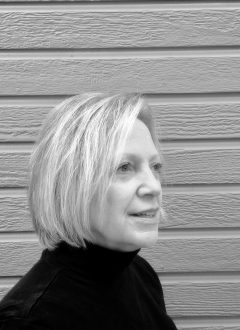 Lori Malcolm hails from a mountain town in western Maryland where she studied marketing, at Frostburg State University. She left a career in sales and sold her home to discover America from the front seat of her Subaru. After 48 states and 30 National Parks, Colorado was her first choice to call home. After her two year journey, Lori settled in Boulder County and rekindled an old passion with cannabis. Her affinity with the ancient plant intensified after watching her husband suffer from the debilitating impact of rheumatoid arthritis and then seeing the incredible results of CBD tinctures to his continued recovery. Lori currently works as a content writer and a cannabis trimmer. As an outdoor enthusiast, Lori enjoys all things Colorado, like hiking a 14'er or snowshoeing the high county. As a perpetual traveler, she looks forward to her next adventure, wherever it may take her. She and her husband reside in Lafayette, CO along with their two cats, Sage and Meadow.