You Can't Make This Stuff Up! Cannabis Tales to Share…
It's true, you can't make this stuff up! The cannabis culture is colorful and full of interesting facts and fallacies. Here are a few facts that may tickle your funny bone or leave you scratching your head in confusion.
Pot for Sale Online in 1971. The very first online purchase was an undisclosed amount of marijuana between students at two prestigious colleges.  In the early 70's,  long before eBay and Amazon, students at Stanford University using Arpanet accounts at Stanford University's Artificial Intelligence Laboratory, engaged in a commercial transaction with their buddies at Massachusetts Institute of Technology.  The students used the school networks to complete the transaction.
More Pot Shops than Starbucks, What? We are accustomed to seeing a Starbucks on every corner, but not necessarily a pot shop. That dynamic has changed in Colorado and may soon sweep the nation.   According to Google, at last count, there are approximately 700+ Colorado dispensaries, more than triple the number Starbucks (216) in the state.
The Colonist were forced to grow cannabis! The Jamestown colony in 1619 passed legislation which meant settlers were forced to grow cannabis. Hemp was a mainstream cash crop that was used to make rope, fabric and ship sails. It was literally against the law NOT to grow it.
What does beer and cannabis have in common?  A terpene called Humulene naturally occurs in clove, basil, hops, and cannabis sativa. It conveys a subtle earthy, woody aroma with spicy herbal notes you might recognize in some of your favorite strains.  While most cannabis strains increase appetite, humulene is known to suppress hunger.
Tupac, Up in Smoke!  This one gets a little weird, but would you smoke the ashes of your deceased friend?  Well, Tupac Shakur was cremated following his untimely death in 1996.  A small family ceremony was held on the beach according to his friend and colleague from the Outlawz.  "It's definitely true," Young Noble said. "We hit the beach and had a little memorial for him with his Moms and family and s**t. We was just givin' him our own farewell … We twisted up some of that great-granddaddy California kush and mixed the big homie with it, ya know what I mean?" Now you know.
Great minds think alike.  The great astrophysicist and pop scientist, Carl Sagan was a serious stoner. In 1969, he wrote an article using the pseudo name of Mr. X that appeared in the 1971 book "Reconsidering Marijuana" but no one knew he wrote it until after his death. His words resonate with all of us: "The illegality of cannabis is outrageous, an impediment to full utilization of a drug which helps produce the serenity and insight, sensitivity and fellowship so desperately needed in this increasingly mad and dangerous world."
Nixon unknowingly smuggled  weed for Louis Armstrong.  In 1958, then Vice President Richard Nixon saw Louis Armstrong in an airport security line. Armstrong nervously sweating knew his bags would be confiscated because customs agents were tipped off about recent drug activity. Seeing it as a great photo opportunity with the famous Satchmo, Nixon went up to Armstrong and offered to carry his bags.  Little did he know, Armstrong was packing about three pounds of pot in his suitcase. He took his suitcases without hesitation and brought them through customs and into America as a kind gesture to a friend. A traveling aide would later tell Nixon what happened, I bet he was pissed.
As always, cannabis products are designed for adult use only.
Peace, Love, and the Power of Cannabis!
Lori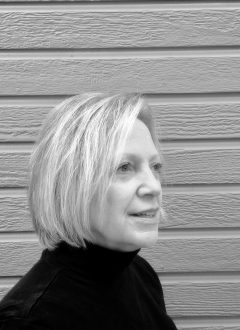 Lori Malcolm hails from a mountain town in western Maryland where she studied marketing, at Frostburg State University. She left a career in sales and sold her home to discover America from the front seat of her Subaru. After 48 states and 30 National Parks, Colorado was her first choice to call home. After her two year journey, Lori settled in Boulder County and rekindled an old passion with cannabis. Her affinity with the ancient plant intensified after watching her husband suffer from the debilitating impact of rheumatoid arthritis and then seeing the incredible results of CBD tinctures to his continued recovery. Lori currently works as a content writer and a cannabis trimmer. As an outdoor enthusiast, Lori enjoys all things Colorado, like hiking a 14'er or snowshoeing the high county. As a perpetual traveler, she looks forward to her next adventure, wherever it may take her. She and her husband reside in Lafayette, CO along with their two cats, Sage and Meadow.