You may kiss the bride…
Photo Credit: Pixabay.com 
Are you planning a wedding this year? Make the day serendipitous with a one-of-a-kind experience your guests won't forget; just add a classy cannabis twist.  Step outside the formal traditions of a conservative wedding and express your love in a way that has been forbidden for decades…until now.   Earlier this year, Denver hosted a one-of-a-kind Cannabis Wedding Expo that featured Colorado vendors who specialize in cannabis wedding events and activities.  Here are a few of their pointers and a little weed etiquette for a classy #GreenWedding.
Plan.  First things first, hire a cannabis wedding consultant like Irie Wedding and Events; it will be well worth the investment just to be sure you are in compliance with state regulations. In addition, the consultant can help with things like finding a cannabis-friendly venue, accommodations, and transportation.  Amazingly, you'll find vendors specializing in hemp bridal gowns, invitations, catering, cakes, and even novelty bud vases for centerpieces.  Don't forget the pre-wedding events like the bachelor or bachelorette party.  Consider a cannabis-inspired weekend in the Rocky Mountains with exclusive facilities, fine dining with cannabis pairings, and much more, all arranged by Cultivating Spirits, providing conscious consumption events in a luxurious setting.
Participate.  As good measure, designate a discrete location for guests to indulge away from children and others who wish to abstain from cannabis consumption. Have a bud-tender available to educate and help guests choose the best option based on personal preference.  Incorporate cannabis or hemp into floral arrangements, bouquets, and boutonnières.  Don't assume everyone is on board; it's important your ceremony officiant is aware and receptive to the concept of a cannabis-inspired wedding, otherwise, things may get awkward, especially if cannabis is part of the ceremony or vows.  Click here for a list of Colorado cannabis-friendly officiants.
Educate.  Remember, cannabis is still taboo in many states and people have strong opinions on both sides of the issue.  Of course, make it a choice for your guests and be sensitive to those who have jobs with drug policies that will prevent them from partaking. Be sure your family and friends are open to the idea and won't boycott or protest your nuptials if cannabis is present. In anticipation of questions, offer websites or other cannabis related information to help address  concerns or apprehension.
Keep in mind, cannabis weddings are recommended only in states where recreational marijuana is available.  If your state doesn't offer recreational marijuana, then consider a destination wedding in colorful Colorado.  Since 2014, Colorado has been a powerful pioneer in the quest for personal freedom and expression when it comes to cannabis.  Are you ready to celebrate higher love in Colorado with a legendary wedding day?  Just say, "I do."
Peace, Love, and the Power of Cannabis,
Lori
Cannabis products are designed for adults 21 years and older.  Please consume responsibly.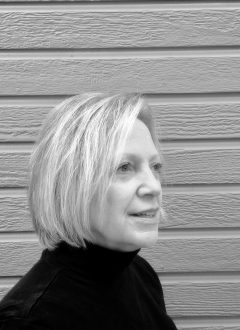 Lori Malcolm hails from a mountain town in western Maryland where she studied marketing, at Frostburg State University. She left a career in sales and sold her home to discover America from the front seat of her Subaru. After 48 states and 30 National Parks, Colorado was her first choice to call home. After her two year journey, Lori settled in Boulder County and rekindled an old passion with cannabis. Her affinity with the ancient plant intensified after watching her husband suffer from the debilitating impact of rheumatoid arthritis and then seeing the incredible results of CBD tinctures to his continued recovery. Lori currently works as a content writer and a cannabis trimmer. As an outdoor enthusiast, Lori enjoys all things Colorado, like hiking a 14'er or snowshoeing the high county. As a perpetual traveler, she looks forward to her next adventure, wherever it may take her. She and her husband reside in Lafayette, CO along with their two cats, Sage and Meadow.