4/20 is the New Black (Friday)
We are now in the third year of legal recreational marijuana in the state of Colorado.  That means, this last Thursday, April 20th, better known as 4/20 (aka 420, 4:20) by potheads the world over, celebrated the third year of this special "holiday" in the state that started the legalization party.   The day is celebrated a variety of ways.   There are massive outdoor parties to mark the occasion (you all probably heard of reported headaches experienced at this year's downtown event).   Gear is freely given out to help promote the day and their brands by local cannabis companies.   If you're signed up for newsletters or texts, your inbox and phone are overran with "4/20 Specials."   Needless to say, it's hard to ignore 4/20 if you are a cannabis consumer, and for dispensaries it's their biggest day of the year – their Black Friday.  We know American's love to spend money in celebration of special events, so I started thinking, how profitable is Black Friday for the industry?  The answer.  Very!
There is limited data on exactly how profitable April 20th is for the industry as a whole because the industry is still so new and legalization is only in a handful of states, and technically illegal in the eyes of federal government (and with the current administration there is no real hope for federal legalization anytime soon); however, in Colorado, we do have reporting from 2016 sales by MJ Freeway, a Denver based "seed-to-sale" software provider.  Their reporting showed that sales on 4/20 nearly doubled or tripled normal daily sales for dispensaries.  According to their findings, the daily average of sales for a cannabis retailer was $12,258 in 2016.  In comparison, on April 20th, 2016, the daily average for retailers was $24, 142.   In fact, the entire holiday week of 4/20/2016 saw higher average sales of $14, 722 per dispensary.  Another good sign for dispensaries, based on the findings, was that on average customers would spend more money on 4/20 than any other day of the year.  MJ Freeway's reporting noted that customers spent an average of $6 more on 4/20.  These numbers back-up the notion that 4/20 is Black Friday for the cannabis industry.
The even better news for dispensaries was that heading into this year's holiday season, MJ Freeway forecasted a 20% increase in sales with a 10% increase in foot traffic.   Their total forecast in sales was to exceed $45 Million over the week of Friday, April 14th to Friday, April 21th.  As of now, we will need to wait for 2017 reporting, but if prediction held up, this year's 4/20 sales should have set new records, and next year's sales will probably be even more shattering!
A little message to the current administration that I mentioned above:
Don't forget to stop by next Sunday at 4:20pm for my next Canna-Business Review!   If you have a business you'd like me to review sound off in the comments!
Cannabis products are designed for adults 21 and over.  Please consume responsibly.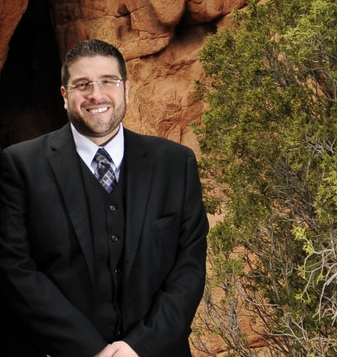 James was born and raised in Southern Colorado. He holds a BA in English with a creative writing minor from CSU-Pueblo. After obtaining his BA, James took a position as an adjunct instructor of English at Rostov State University in Rostov-on-Don, Russia. Besides the yearlong teaching stint in the "Motherland," James spent time doing what most English majors do - working retail. After a few years of retail sales experience, he was able to move into corporate training. During his time in sales and training, he earned an MBA from Keller Graduate School. His background in English and Business has afforded him the opportunity to try many different pursuits. However, writing has always been a passion of his. Now using his business background along with his passion for writing, he will introduce you to local cannabis companies in his weekly blog.