Cannabis's Positive Impact on Colorado's Unemployment Rate
We see it every day, more and more people are moving to Colorado.  We see it in the prices of homes and rent, we see it while trying to do a commute that used to take 15 minutes and now takes 45, and we see its positive impacts on the economy.   The truth is Colorado has one of the strongest economies in the country and now with the country's lowest unemployment rate, what's not to love about the state?  Especially for stoners!
In fact, according to a CNBC report, Colorado has the Nation's lowest unemployment rate.  Colorado currently holds a jobless rate of 2.3 percent to the Nation's average of 4.3 percent.   While the report focuses on several different factors that are helping to grow Colorado's economy, such as renewable/clean energy and lucrative tax breaks for companies, the report mentions how the cannabis industry is part of the growing Colorado economy and the low unemployment rate.
In 2016, per The Washington Post, Colorado's cannabis industry added more than 18,000 jobs in just one year.   Now in a state with a population of over five million people that may not seem like a lot, but we have to remember this is still a growing and emerging industry.   You also want to think of the overall amount of revenue that is being pumped into the economy due to the legalization of weed.   The state has collected more than $200 million in taxes from the cannabis industry.  Now while Gov. Hickenlooper, during an interview with CNBC, seems to consider this amount of taxes a "drop in the bucket" when comparing it to Colorado's overall $28 billion state budget, it's important to remember how that extra $200 million is being spent – on updating our roads, schools, and other government sponsored programs all of which in turn create more jobs.
While the legalization of pot is not the only thing driving Colorado's strong economy and low unemployment rates, it's undeniable that its presence in the Colorado economy is a good thing.  As the industry continues to grow, we will continue to see new job opportunities, a surplus in taxes, and an overall strong Colorado economy.  That's good for all of us!
Don't forget to stop by next Sunday at 4:20pm for my next Canna-Business Review!   If you have a business you'd like me to review sound off in the comments!
Cannabis products are designed for adults 21 and over.  Please consume responsibly.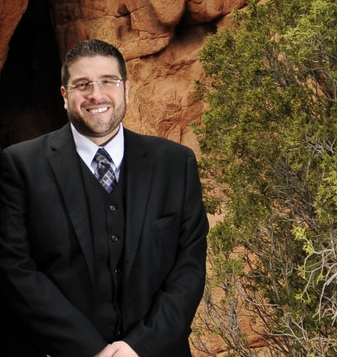 James was born and raised in Southern Colorado. He holds a BA in English with a creative writing minor from CSU-Pueblo. After obtaining his BA, James took a position as an adjunct instructor of English at Rostov State University in Rostov-on-Don, Russia. Besides the yearlong teaching stint in the "Motherland," James spent time doing what most English majors do - working retail. After a few years of retail sales experience, he was able to move into corporate training. During his time in sales and training, he earned an MBA from Keller Graduate School. His background in English and Business has afforded him the opportunity to try many different pursuits. However, writing has always been a passion of his. Now using his business background along with his passion for writing, he will introduce you to local cannabis companies in his weekly blog.