From the Ground Up
Welcome to Canna-Business Review!  A weekly blog that will focus on researching the different cannabis companies in and around Boulder, Co.  Each week we will highlight a local cannabis company, and share what makes that company unique – be it their products, services, employees, or what they give back to the community.   As a Colorado citizen or even a visitor to the state, it's easy to see dispensaries popping up on every block (move over, Starbucks!), but what other companies are out there in the area that are contributing to this new industry?  That's what I want to find out.
Why am I interested in this?  Two reasons.  First, as a cannabis consumer, I know my favorite dispensary, but honestly I don't know what sets them apart from their competition.   Now granted I tend to only question this when I'm too baked too put much effort into it, but as a consumer I do wonder if there are better deals, products, or services elsewhere.  I want to find that out and report back here on my findings.  That way we can all feel good about spending our green on quality weed.
Secondly, if any of you are like me (in your thirties and still not sure what you want to be "when you grow up"), you see an opportunity in our state for a new career within the cannabis industry.   However, one of the largest obstacles I've personally faced is trying to find the right position within the industry that would fit my specific skills and interests. You see, I've spent the large majority of my adult life working in corporate America, and I'm not sure what all the possibilities are in the cannabis industry.  So I took it upon myself to start my search…
And man was I shocked at what I found!  From all of the dispensaries, to their suppliers (like the bakeries that are making our favorite edibles), to tech companies who are changing the way weed is being grown, to more traditional companies like staffing agencies specializing in the cannabis industry, there is way more to this industry than what we see on the surface.  This discovery has lead me to being even more curious about what companies are out there, and like a cat, when curious, I can't help but follow my nose…
So join me next Sunday at 4:20pm, as we bring you our first Canna-Business Review!
Cannabis products are designed for adults 21 and older.  Please consume responsibly.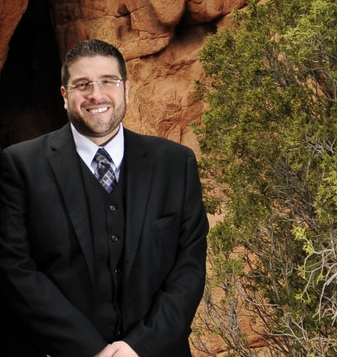 James was born and raised in Southern Colorado. He holds a BA in English with a creative writing minor from CSU-Pueblo. After obtaining his BA, James took a position as an adjunct instructor of English at Rostov State University in Rostov-on-Don, Russia. Besides the yearlong teaching stint in the "Motherland," James spent time doing what most English majors do - working retail. After a few years of retail sales experience, he was able to move into corporate training. During his time in sales and training, he earned an MBA from Keller Graduate School. His background in English and Business has afforded him the opportunity to try many different pursuits. However, writing has always been a passion of his. Now using his business background along with his passion for writing, he will introduce you to local cannabis companies in his weekly blog.