Not So Fresh Baked
Today I bring you another retail dispensary review!   Let me preface my review by saying, I am someone who suffers from extreme anxiety at times, especially when in new and uncomfortable situations.    In fact, my number one reason for using MJ is because of its positive effects on anxiety.   I share this with you so as you read on, you understand that some of my points are solely my experiences and may not reflect the experience others may have.   Anyway, without further ado…
Fresh Baked Dispensary is a place that I've known about since it opened.   I went with a friend a few years ago and what I remember of the experience was good; however, to be fair, it was one of my first visits to a dispensary so at the time I didn't have a lot to base it off of.   So last week, I headed over to see what the 2017 Fresh Baked experience was like.   It ended up being two very different experiences that left me unsure if I will ever go back.
When I first arrived, I almost left before even parking.   The reason why was because it was starting to become a nightmare to even get into the parking lot or find a parking space.  You see Fresh Baked has a driveway that leads to their parking lot and it can get backed up.   Then when you do get through the driveway it can take some time to find a parking spot that won't get you pinned in with no escape.   While there is other parking lots nearby, you risk being towed.   Simply trying to park sent my anxiety into overdrive.
As I walked in and took note of Fresh Baked, my anxiety spiked.   It is a rather small building that is divided between a waiting area and the sales space.   While the waiting area is nicely decorated, it can feel very crowded when there are even just ten people waiting.   This claustrophobic feeling only heightened my awareness of the wait.   I watched impatiently as several people who seemed to come in after me got served before me.  There really isn't way of knowing who is next, and at least one person I know came in after me but was called back before I was.   All-in-all, I only waited about eight minutes but it definitely felt longer than that.
By the time I got called back, I just wanted to get this done and over with.   However to my surprise, this is where my experience shifted.   The budtender was very polite, informative, and helpful.  She instantly made me feel more relaxed as she talked me through their specials and offered me her insights into some of their flowers.    I spent a good five minutes discussing with her the type of high I enjoy, and she listening to her recommend a few different options.  I walked out with a sativa and a hybrid, which both have done me well.   As for prices, they were very decent – possibly some of the best that I've found in Boulder to date.
In the end, I would recommend this dispensary for anyone who doesn't mind some minor annoyances like difficult parking or a crowded waiting room.  The staff is friendly and the prices are good; yet for me to find myself at Fresh Baked again, it would require a little less stressful of an experience.
Don't forget to stop by next Sunday at 4:20pm for my next Canna-Business Review!   If you have a business you'd like me to review sound off in the comments!
Cannabis products are designed for adults 21 and over.  Please consume responsibly.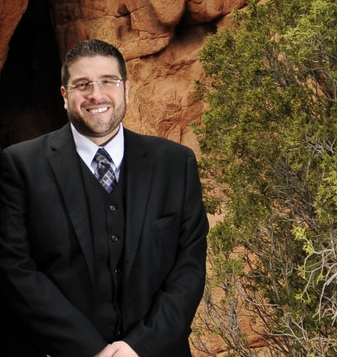 James was born and raised in Southern Colorado. He holds a BA in English with a creative writing minor from CSU-Pueblo. After obtaining his BA, James took a position as an adjunct instructor of English at Rostov State University in Rostov-on-Don, Russia. Besides the yearlong teaching stint in the "Motherland," James spent time doing what most English majors do - working retail. After a few years of retail sales experience, he was able to move into corporate training. During his time in sales and training, he earned an MBA from Keller Graduate School. His background in English and Business has afforded him the opportunity to try many different pursuits. However, writing has always been a passion of his. Now using his business background along with his passion for writing, he will introduce you to local cannabis companies in his weekly blog.