STASHLOGIX is a Logical Solution for Your Stash
How do you keep all of your herbs, shatter, edibles, and accessories in order?   Are you like me and have a bunch of different containers that you use?  Maybe you use an old cigar box?   Or do you use a Teenage Mutant Ninja Turtle lunchbox from the late 80's?   If you're a cannabis connoisseur, I'm sure you have your own way of hiding your stash.   But could it use an upgrade?  I know mine sure can!
This is where STASHLOGIX comes into play.  Based in Boulder, STASHLOGIX designs "thoughtful, discreet, and secure" bags and accessories.   While they advertise their bags for "medicine, tobacco, and other stuff" it is clear to see that their product design was influenced by our girl Mary-Jane.   They have three different sized bags – GoStash (small), EcoStach (medium), and ProStash (Large).   Each size is available in Black Nylon or Natural Hemp (nudge, nudge).
Now what makes these bags great for your herb, medicine, or simply stuff you don't want others to see or be able to get to is that they come with a combination lock.   This allows you to be able to set your own personalized code so no one can come along and take a peek.   Especially for parents who like to partake – this will allow you to do so while knowing your kids can't get their little paws on anything they shouldn't.
Another great aspect of the STASHLOGIX bags is that they come with an OdorPax.   Utilizing bamboo charcoal in a hemp pouch and nylon liner, the OdorPax helps hid any unwanted odors from escaping.   I know this is something I personally love!   I'm tired of having the one drawer in the house that when it is opened, everyone knows what it is for.   While everyone knows I partake, I still don't want to advertise it by smell!
Each bag comes with several different adjustable compartments that make storing your unique array of products simple.   Keeping that simplicity in mind, STASHLOGIX bags come with mini jars that have erasable lids.   This makes storing several different strains easy (no more multiple colored Tupperware lids!) and hassle free.
STASHLOGIX bags are not only user friendly and discreet, they are very stylish as well.   These bags don't scream "stash kit" like the bags with giant marijuana leafs on them.   They look more like a travel case for toiletries, so you won't be embarrassed if someone sees the bag itself.  It's so inconspicuous that most won't even notice it.
Being Boulder based made me automatically interested in the products of STASHLOGIX, but after spending time really learning about the products and companies, I'm very excited for the ProStash bag that I ordered.   Not only do I feel good about helping a local company, with a great product, I also noted that 5% of all sales STASHLOGIX donates to Realm of Caring, a non-profit working towards medical cannabis research.   It's really a win-win-win!
Here's the video that introduced me to these awesome bags!
Don't forget to stop by next Sunday at 4:20pm for my next Canna-Business Review!   If you have a business you'd like me to review sound off in the comments!
Cannabis products are designed for adults 21 and over.  Please consume responsibly.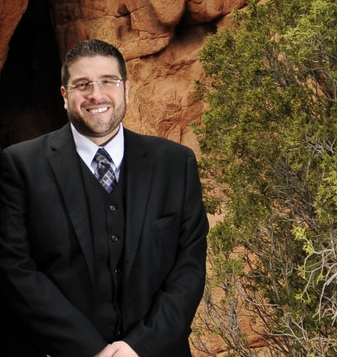 James was born and raised in Southern Colorado. He holds a BA in English with a creative writing minor from CSU-Pueblo. After obtaining his BA, James took a position as an adjunct instructor of English at Rostov State University in Rostov-on-Don, Russia. Besides the yearlong teaching stint in the "Motherland," James spent time doing what most English majors do - working retail. After a few years of retail sales experience, he was able to move into corporate training. During his time in sales and training, he earned an MBA from Keller Graduate School. His background in English and Business has afforded him the opportunity to try many different pursuits. However, writing has always been a passion of his. Now using his business background along with his passion for writing, he will introduce you to local cannabis companies in his weekly blog.