Stoner Loyalty a Win for Dispensaries
How many of you have a dispensary that even though it may not be the closest or the cheapest, you still go there consistently?   I know I do.  There are many reasons why I visit this dispensary over and over again, including the staff and range of products.  However, I would be lying if I didn't say the number one reason I visit this dispensary over and over again is because of their loyalty program.   The fact that after buying 8 ounces (at already reduced prices if I visit on a certain day of the week), I get my 9th half off makes me feel special.  That maybe sad, but it does…and I'm not alone.
Last week, I was having a conversation about this with a good buddy of mine.  We were discussing a million things as we drove to another friend's house, when we started talking about one of our favorite topics – weed.  As we were talking he asked me how often I visit my dispensary, and jokingly I said, "They've got me hooked with their damn sales on top of sales that I go all the time!"   His response, "same here, bro."   As we continued driving, we discussed the different features our respective dispensary's loyalty programs offer.  They had several things in common including daily specials, points or punch cards, and even frequent communication from the dispensary about current specials (which of course we both agreed got us visiting again!).
And sure enough, a few days later, I got a text message from my dispensary offering me a pretty good discount on a half.  Running a little low, I grabbed my keys and wallet and headed over.  As I was standing in line typing my number into their systems to earn points for my visit (another genius way their loyalty program works), the lady behind me asked what I was doing.  I explained that every time I visited the store, I earned points and that these points could be used towards the purchase of discounted items or free stuff.   She simply replied, "Oh, cool."
A few seconds later, though, I was making my purchase of 2 half ounces at a discount, still getting a stamp on my ounce card, and earning points for my next visit, when I heard her ask "to get hooked up like that guy" pointing at me.   I did feel like I was getting "hooked up."  And it was nice.  With that thought in my head, I walked out and as always was told to "enjoy your day and come back soon" by the guard.  Walking out the door, I said, "You know I will!"
Don't forget to stop by next Sunday at 4:20pm for my next Canna-Business Review!   If you have a business you'd like me to review sound off in the comments!
Cannabis products are designed for adults 21 and over.  Please consume responsibly.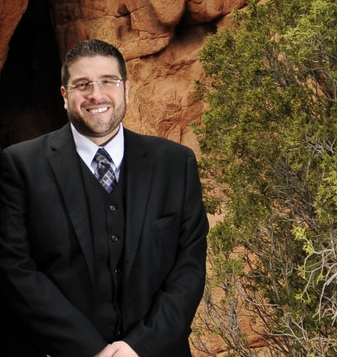 James was born and raised in Southern Colorado. He holds a BA in English with a creative writing minor from CSU-Pueblo. After obtaining his BA, James took a position as an adjunct instructor of English at Rostov State University in Rostov-on-Don, Russia. Besides the yearlong teaching stint in the "Motherland," James spent time doing what most English majors do - working retail. After a few years of retail sales experience, he was able to move into corporate training. During his time in sales and training, he earned an MBA from Keller Graduate School. His background in English and Business has afforded him the opportunity to try many different pursuits. However, writing has always been a passion of his. Now using his business background along with his passion for writing, he will introduce you to local cannabis companies in his weekly blog.