Will Work for Weed and Benefits!
A little over a year ago, I left a job as a corporate sales trainer for one of the country's largest wireless carriers. There were a lot of reasons I left, but one of the biggest was that I was tired of working for corporate America. I wanted to work for a smaller company. I wanted to contribute more to a small organization who would value my work and talents, not just count me among one of their many drones. More specifically, I thought it would be cool to take my experience as a corporate professional and try to land a job in the cannabis industry. Now I wish I could write about how I've landed my dream position within the industry, but that would be more untrue than our current president saying he is "succeeding" at his job. Truthfully, I've found it a bit of a struggle to break into the industry. All is not in vain though! I've found through my trial and error that there are a few things you can do to help set yourself apart and be more desirable to the industry.
Have a Colorado Marijuana Enforcement Division Badge
Better known as a MED Occupational/"employee" badge, the Marijuana Enforcement Division badge is required for all who "work within MED licensed Medical and Retail Marijuana facilities or for vendors that provided services…"   Simply put anyone who wants to be an employee for either a medical or retail marijuana business would need either a Support or Key badge.   Support badges are issued to those who work in the industry but are not decision makers for their company (i.e. budtenders).   Key badges are for those who make "operational decisions" such as managers, growers, and owners.   No matter what position you are looking for in the industry, having the MED badge prior to applying and interviewing will better your chances.  In fact, many dispensaries will not take an application without proof of the MED badge first.
Get Involved with the Cause
Since state legalization is all that we have at this point, and the federal government still classifies marijuana as a schedule 1 drug (the same category as heroin!  You know because the two are very similar – said no one with knowledge, ever!), we've got a long way till the cannabis industry can really reach its full potential.   Organizations like Sensible Colorado and NORML are working to fight the good fight when it comes to cannabis legalization and research.   Being involved with organizations like this can help you in understanding the laws and regulations that the industry works in.  This knowledge can be very attractive for a hiring manager.  Also, joining groups like these will ultimately lead you to…
Networking
Love it or hate it, networking is still a very important part of finding a job within the industry.  The old saying of "it's all about who you know" holds some truth here.   Not only does having connections increase the chance of you finding and landing a job in the industry, it will also help you again in increasing your knowledge of the industry.  Besides, who doesn't want more friends to share a "congratulations" blunt with when you land that job!
There are many more things one can do to help increase their luck in the cannabis industry, but these three are a good start.  As I continue to search for where I fit into the industry, I will share any best practices or advice that I can.   If you have any from personal experience, please share them in the comments section!
Don't forget to stop by next Sunday at 4:20pm for my next Canna-Business Review!   If you have a business you'd like me to review sound off in the comments!
Cannabis products are designed for adults 21 and over.  Please consume responsibly.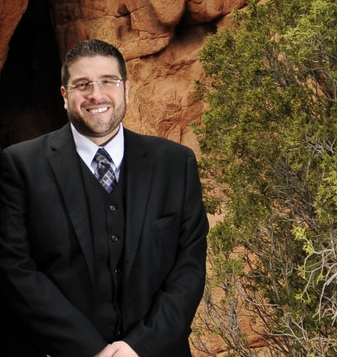 James was born and raised in Southern Colorado. He holds a BA in English with a creative writing minor from CSU-Pueblo. After obtaining his BA, James took a position as an adjunct instructor of English at Rostov State University in Rostov-on-Don, Russia. Besides the yearlong teaching stint in the "Motherland," James spent time doing what most English majors do - working retail. After a few years of retail sales experience, he was able to move into corporate training. During his time in sales and training, he earned an MBA from Keller Graduate School. His background in English and Business has afforded him the opportunity to try many different pursuits. However, writing has always been a passion of his. Now using his business background along with his passion for writing, he will introduce you to local cannabis companies in his weekly blog.