Featuring.. the 14er Boulder!
**Strain Highlight: Strawberry Banana**
With cannabis growth, increased demand, control and gene pool, the names we ascribe new strains greatly influences the industry's assimilation into our popular culture.
Sure, there are novelty strains – like those named for famous stoners: Willy Nelson, Bill Maher, and Snoop Dogg. And, often, it may seem like growers and dispensaries simply pull names from their head-space with a little help from their product, like a good title meant to attract a target audience.
However, strains are usually named for very specific qualities breeders seek to achieve with their crop and future generations. This process requires planning, diligence, a great depth of knowledge and experience, and a considerable amount of strenuous labor.
The 14er Boulder family – who's current strain promotions includes names like Cherry Diesel, Great Northern, Magik Head, Jamband, and The TRUTH (Totally.Ridiculous.Undertaking.The.Honeymoon) – understands this process as well as anyone in the industry, because it serves as everyday motivation for their greater mission.
Originally founded as 14er Holistics in February 2009, with a 2,000 square foot cultivation center, the company has since grown into 14er Boulder, a fully vertically integrated operation with a total of 12,000 square feet and a dispensary shop for patients – both medical and recreational.
The 14er has developed a working network of talented and passionate individuals from across the country, with degrees in fields like molecular biology, chemistry, environmental engineering, finance, marketing and business. In 2014, this group was presented opportunities that would allow their full switch to a recreational dispensary.
Still, the collective family performed their due diligence. Ultimately deciding, for the quality of their product and customer service, they would remain a medical dispensary, but open a supplemental operation for recreational cannabis products.
Because, as Joe Wright, who – struggled when prompted on his official title with the 14er, as he's been involved in so much since the 14er's beginning, including working in the shop, trimming, marketing and client relations – settled on the role Head of Client Relations says, "We set our standards high. We don't want to produce anything we wouldn't consume ourselves."
This vision supports the entire industry. The 14er firmly believes "the rising tide raises all ships." As Joe maintains "our products don't need to be the only cannabis you consume, we just want it to be the best." He believes that "creativity and artisan style products flow more readily from small businesses" and operating in this realm, with the industry's most relevant techniques and providing patients the most current knowledge, will move cannabis from a commodity product to something "boutique and bespoke."
Strawberry Banana is a perfect example. The 14er developed this phenotype – among the 18 mother genes they rotate to produce recreational strains – from seeds purchased in a collaboration between the Crockett's Family Farm Seeds with DNA Genetics, and Serious Seeds. The exact genetic makeup is Crockett's Banana Kush X Serious Seeds' Strawberry phenotype for Bubble Gum.
The plant is remarkable. It possesses extraordinary color and crystallized buds, producing exceptional keef content.
The aroma and taste are both initially pungent and sweet, with an after-effect of smooth creaminess, like a strawberry banana yogurt. Smoking the flower produces an immediate, energizing and euphoric sensation. It's great with some granola in the morning, to prepare for your daily grind.
Local residents and visitors should look out for 14er's production this month. A surplus supply means they're ready to launch limited-time 420 deals. If you're in the area, make sure to hit up their store and check out the different promotions.
The 14er family chills on Boulder's Mapleton Ave and 28th St corner.
Enjoy the seasonal festivities!
Your Friend
CanniGives
** Cannabis products are for individuals 21 or older. Consume responsibly.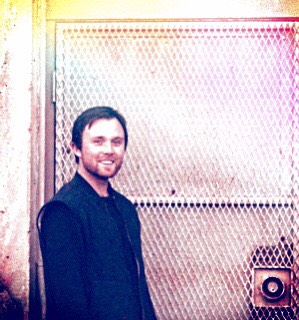 Born in the OC, raised in Cedar Rapids, Iowa, and trained at the UNESCO City of Literature's University of Iowa, Cole has a BA in English Literature and Certificate in Writing from the University's undergraduate program. Existentially overwhelmed by our grand story and humanity's terrible scale, Cole maintains purpose through a focused appreciation of travel, new experience, creative expression, helping others and giving back to the planet. He has backpacked across Western Europe, exchanged labor for lodging on organic farms, and volunteered with underprivileged youth programs in his own neighborhood. He believes in sustained positivity, empathy, altruism, and the great potential of a more connected human species. Cole's values drew him, early in young adulthood, to the symbiotic nature of cannabis consumption and culture. He realized, immediately, the hypocrisy and greed behind cannabis prohibition. Therefore, he is an everyday advocate for breaking stigmatization. He believes cannabis not a simple hobby but, a movement. His future plans include making bomb vegan food, more travel, living the Boulder life, and – before hitting the big 'three-zero' – an MFA in Creative Writing.