Growing Revenue: Colorado Cannabis Taxes
It's that time of year; when the country pays its taxes!
While not exactly Christmas, among the complication and stress many US citizens experience during this time, one thing is certain: the process involves a lot of giving.
The Federal and State governments give out tax refunds, or residents give back what they owe.
We pay taxes to fund and support our government. The government represents us through programs, services and benefits paid for by tax dollars.
Some believe they pay too many taxes, or at too high a rate, without receiving the desired returns.
This sentiment is shared by select individuals, within the Colorado cannabis community, who believe the approximately 30% tax rate they pay for cannabis products is too high. The hype behind marijuana tax as a saving-grace for local school programs contributes to this disillusionment, as local news remains filled with stories of under-funded public schools and failing charter schools.
However, this position is short-sighted. Cannabis was never going to be a quick-fix for programs with larger institutional issues. The truth is, the marijuana tax falls into the ecosystem of 'sin taxes,' with liquor, tobacco, and casinos. Before prohibition, cannabis contributed a total of zero dollars in tax revenue. Now, it is the leader among the 'sin taxes,' and growing.
At the end of 2016's fiscal year, cannabis product sales topped $1.3 billion, generating $200 million in tax revenue. This was a 30% increase from the 2015 fiscal year and, in 2021, cannabis sales are predicted to compound and top $20.2 billion.
The 30% tax rate customers pay for cannabis products is an accumulation of a few, individual taxes. Cannabis product sales include regular state and local sales taxes, with a special local and state tax specifically attached to the substance.
This excise tax is the reason for all the hype surrounding recreational weed's potential to benefit the local school systems. The first $40 million of revenue generated from the excise tax goes to Colorado's Building Excellent Schools Today (BEST) grant program, while any excess revenue goes directly to the public school fund. The remaining tax revenue is free for the state government to spend as it sees fit, with the majority going to the departments of public health, environment, and agriculture.
So, my call to fellow Colorado residents is one of patience. The cannabis industry is young and growing, and the public school systems are constantly evolving. The taxes are helpful. Plus, there is a potential for lower tax rates as cannabis sales continue to compound.
For a tax free purchase, head to Karing Kind in Boulder after 7:00 pm.*
And remember, your taxes are due Tuesday, April 18!
Your friend
CanniGives.
*Acquire coupon at leafbuyer.com
** Cannabis products are for individuals 21 or older, consume responsibly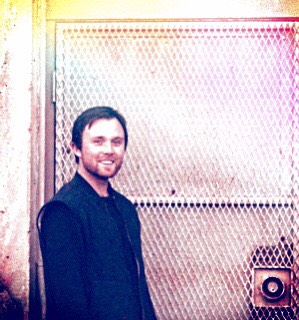 Born in the OC, raised in Cedar Rapids, Iowa, and trained at the UNESCO City of Literature's University of Iowa, Cole has a BA in English Literature and Certificate in Writing from the University's undergraduate program. Existentially overwhelmed by our grand story and humanity's terrible scale, Cole maintains purpose through a focused appreciation of travel, new experience, creative expression, helping others and giving back to the planet. He has backpacked across Western Europe, exchanged labor for lodging on organic farms, and volunteered with underprivileged youth programs in his own neighborhood. He believes in sustained positivity, empathy, altruism, and the great potential of a more connected human species. Cole's values drew him, early in young adulthood, to the symbiotic nature of cannabis consumption and culture. He realized, immediately, the hypocrisy and greed behind cannabis prohibition. Therefore, he is an everyday advocate for breaking stigmatization. He believes cannabis not a simple hobby but, a movement. His future plans include making bomb vegan food, more travel, living the Boulder life, and – before hitting the big 'three-zero' – an MFA in Creative Writing.