SENSIble Celebrations On The High Holiday
Most cannabis consumers and cultivators do not require additional encouragement to celebrate their favorite cash crop. Still, the community has seen 4/20 grow from codeword, to an active movement on college campuses, and into a fully international cultural phenomenon.
True to the Old English etymology, April 20 has become a holy day – where masses gather to collectively light-up, while dispensaries unroll their best deals and newest products – for those involved with cannabis culture. While many 'outsiders' still approach the date with irreverence (even annoyance), my personal experience over the past week demonstrates many similarities with 'traditional' holidays.
4/20's association with cannabis activity is traced back to the humble roots of 1971 California, and a group of friends dubbed the 'Waldos.' Story goes the Waldos heard of an abandoned cannabis farm near their neighborhood. Every day, the friend's gathered at 4:20, smoked together and went searching for the legendary farm. They never found the plants they were looking for, but they soon adopted '420' as their codeword for a smoking trip. One of the Waldos had personal connections with Phil Lesh, the term caught on within pop-culture communities and soon spread to the masses.
Mass smoke-outs and 4/20 celebrations were, perhaps, made most famous by the University of Colorado – Boulder – in the years of 2010 and 2011 – when thousands of students actively gathered on Norlin Lawn to celebrate the date. I was there in 2012, when – besides a small student march – the celebrations were curtailed by the University. But, residents voted in favor of recreational marijuana the following year.
Celebrations have since grown, as more states adopt progressive cannabis laws, into events with worldwide coverage. Huge crowds gather – in cultural hot spots like Capitol Hill in D.C, Hippie Hill in San Fransisco, and Civic Center Park in Denver – to smoke in unison as the clock strikes 4:20 pm.
I struggle, myself, to find significance in the date, as cannabis has become integrated with my everyday lifestyle. However, as a former student with no money for a resort getaway and no family nearby to celebrate Easter, I craved an outlet for seasonal celebrations.
So, I found a new meaning for 'Good Friday' and attended the Sensi Night High Holiday Kickoff, hosted by Sensi Magazine at the City Hall Nightclub in Denver. Consumption trucks lined-up out front, advertising sponsors in the magazine were provided free vending space for a booth set-up in the club, and Julian Marley and Dre Tosh carried on their family legacies by making a musical appearance.
I visited a couple trucks, tested some products and spent the rest of my night making the rounds to different vendors (mostly trying free samples with a Heineken in hand). Strangely enough, the rest of my weekend played out much like a normal Easter. I had brunch with friends on Saturday and took a full Sabbath day Sunday, doing nothing but watching NBA playoffs.
4/20 fell on Thursday the next week and, based on traffic between Denver and Boulder, it felt more like Thanksgiving or Christmas. A huge cloud rose above the Civic Center area, and the air carried a particular pungency from blocks away.
I returned home after work and, on a whim, attended a show at the Boulder Theater hosted by Karing Kind dispensary. While the reggae-fusion bands playing weren't exactly my taste, I received a free care package from Karing Kind's booth, and shared some fresh conversation and potent buds with complete strangers. The acoustics rang with good vibrations, while the environment was electrified by community, like any good holiday event.
The celebrations aren't over! Most dispensaries will carry 4/20 deals into the weekend, so be on the look-out in your neighborhood!
Here's to further High Holidays
CanniGives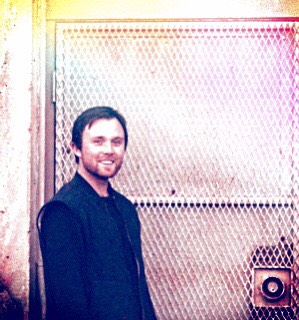 Born in the OC, raised in Cedar Rapids, Iowa, and trained at the UNESCO City of Literature's University of Iowa, Cole has a BA in English Literature and Certificate in Writing from the University's undergraduate program. Existentially overwhelmed by our grand story and humanity's terrible scale, Cole maintains purpose through a focused appreciation of travel, new experience, creative expression, helping others and giving back to the planet. He has backpacked across Western Europe, exchanged labor for lodging on organic farms, and volunteered with underprivileged youth programs in his own neighborhood. He believes in sustained positivity, empathy, altruism, and the great potential of a more connected human species. Cole's values drew him, early in young adulthood, to the symbiotic nature of cannabis consumption and culture. He realized, immediately, the hypocrisy and greed behind cannabis prohibition. Therefore, he is an everyday advocate for breaking stigmatization. He believes cannabis not a simple hobby but, a movement. His future plans include making bomb vegan food, more travel, living the Boulder life, and – before hitting the big 'three-zero' – an MFA in Creative Writing.